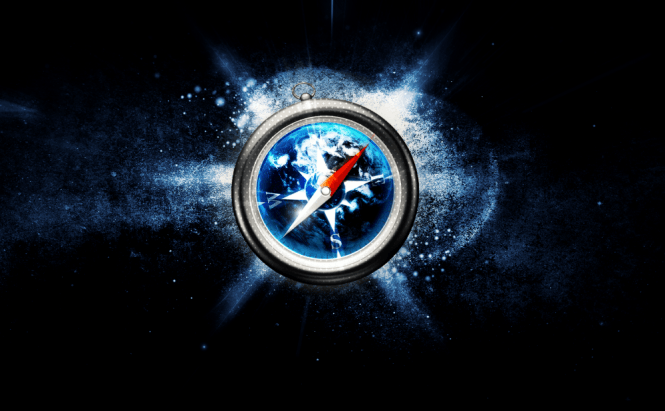 Safari extensions to improve your web browsing
Having a decent arsenal of applications is essential when browsing the web. From frustrating ads that infest almost any website to never-ending form filling one is definitely fed up with, today's Net surfers have to deal with all that inevitable cruft. Luckily, that is where supply and demand come in and make the market offer solutions to avoid these utter annoyances on the web.
We've decided to cover the most powerful browser extensions we use with Safari to easily mute any blinking 'trap' and enhance an overall browsing experience. While some of the plug-ins may be familiar to you, others you even never knew existed. Take a look at our list and don't hesitate to share your ideas in the comments below.
AdBlock
Obviously, any Internet enthusiast knows that ads and pop-ups can bring a good deal of money to a website, which expectedly ends in the excessive use of banner and video adverts. The free, donation-ware AdBlock extension will make web content for you more readable by decluttering your browsing experience. The plug-in scours a website and blocks all kinds of ads, including ones in YouTube videos. As convenient as it is, AdBlock allows whitelisting pages whose advertisements you don't want to be blocked, which is worth noticing as the plug-in sometimes muddles payment gateways and adverts.
ClickToPlugin
ClickToPlugin's Placeholders
Along with intrusive pop-ups, another permanent resident of most websites is autoplay content that both irritates and causes overuse of Internet resources. ClickToPlugin is the browser extension that prevents any Flash element as well as Silverlight or Java content from loading automatically. Instead, the plug-in swaps them with placeholders you can click on to manually start a blocked item. Like AdBlock, ClickToPlugin offers you to whitelist websites where you'd like Flash animations to play automatically without any restrictions.
LastPass
In case you constantly face difficulty in remembering passwords for various accounts, the LastPass plug-in will fit the bill. Available in free and premium versions, LastPass stores your passwords, usernames and other form-filling data in a secure vault, thus freeing you from the hassle. To avoid a data breach, the extension saves information with a high level of encryption as well as helps generate hard-to-crack passwords.
HoverSee
The HoverSee (or HoverZoom) extension for Safari lets you preview web content, like videos and images, without the need to fully load it up. Just hover your screen pointer over an element you want to view and the plug-in will enlarge it immediately. HoverSee is especially valuable when looking through thumbnails on sources like Google Images, Vimeo or YouTube videos as well as photo galleries, such as Flickr.
Awesome Screenshot
Editing tools
If the idea of having at hand an extension to easily generate a full webpage capture never leaves you, Awesome Screenshot for Safari is exactly what you need. The extension doesn't only provide an integrated convinent way of capturing webpages directly in your Safari browser, butalso comes with a wide list of editing features, like basic annotation tools for selections, arrows, boxes and the ability to crop and blur images.
DuckDuckGo
Compared with the world's main search giant, DuckDuckGo focuses equally on the relevance of results and the privacy of users. While for most web surfers the latter does really matter, it's rational to have such an extension installed in your Safari. With DuckDuckGo for Safari you will be able to set it as the default search engine and getDuckDuckGo results even when you're surfing other websites.
WOT
MyWOT Rating
WOT, also known as Web of Trust, represents a service that aggregates user feedback to determine how trustworthy any given website is. To help you stay safe when you browse the web or shop online with Safari, WOT introduced an official extension for the browser that will show you the reputation of a particular web resource to warn you about the potential risk.
It's fair to say that some of the presented extensions can successfully enrich other popular browsers' functionality as well, whereas others have been created for the Safari browser only. Hopefully, exploring our guide you will add some of the plug-ins to your own list of favorites. In case you have some we didn't mention, we're very excited to know of.