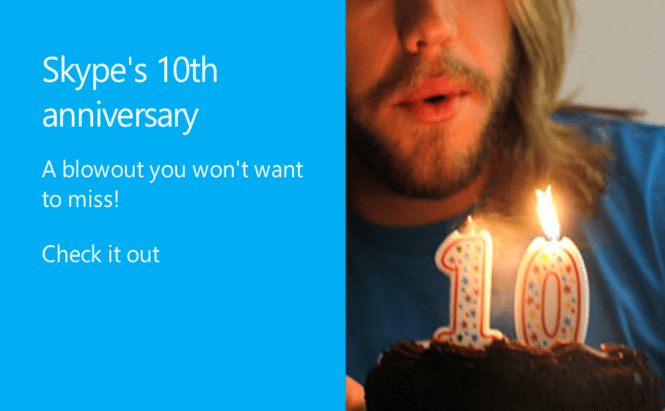 Skype adds free group video calls for its mobile apps
You may not know this, but Skype is one of the most longevous chatting and video calling tools on the market. The service has recently turned 10, and in order to celebrate the event, Microsoft has promised that it will push a free group video calls feature to all Skype's mobile versions. While this functionality has been available on PCs for a while now, the fact that it's going to soon be available on Android, iOS and Windows Phone as well is quite great for the users. As far as I can tell, this addition (and the occasion that it marks) is meant to symbolize the move from desktops and laptops to mobile devices. Unfortunately, the IT giant hasn't given a specific date when the feature will become available, but users can preregister and be the first who receive the updates.
As far as I know, the free group video calls feature has a few limitations in the desktop version, so I imagine that they'll also exist on the mobile versions, (but Microsoft is yet to clarify this topic). For example, according to Skype's recommendation, you should add a maximum of 5 people to the group video call (I think it still works if you add more, but the maximum length of the call will be reduced). Additional rules include a maximum of 100 hours each month and limits of 10 hours per day and 4 hour per individual conference. In case you go over these limits you can still call people (as many as you want), but there won't be any video feed.
This free group video calls feature isn't the first improvement that Skype has added in the past few months. The service now offers support for GIF animations, allows people to use it even without a registered account and provides a real-time translation tool that is actually quite good.