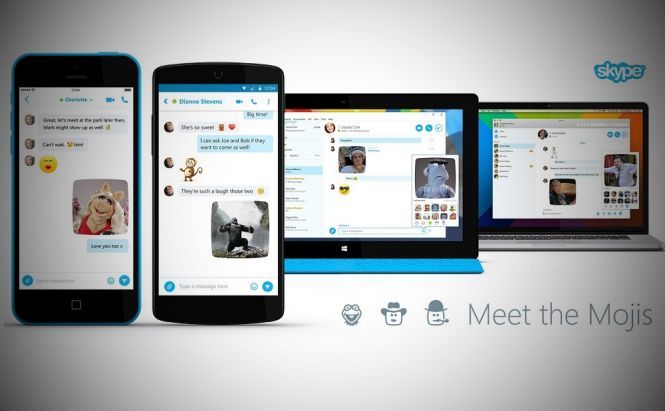 Skype update brings animated GIFs for you to share
A new addition to the instant messaging platform allows the users to share movie fragments instead of the classic emoticons. Don't panic, the dancing monkey and other yellow smiley faces are still out there, the 'Mojis' come in a separate tab. It's pretty much like sending a GIF image, but with sound.
Skype Mojis
Basically, Mojis are short fragments of various movies and TV shows like Dr. Who, The Muppets or Despicable Me. At the moment, the number of short videos is pretty limited, if compared to the vast archive of Giphy, but Microsoft says that there is going to be more "exciting worldwide content coming soon". It's also notable, that if you send a moji with a fragment from, say, Sherlock, there will also be a Watch Now link, next to the moji, offering you to purchase the movie from the Microsoft Store.
The feature gradually rolls out to all platforms, so be sure to update Skype if you wish to use the new feature. If you wish to learn more about Mojis, you can read the official announcement.
Source: Skype