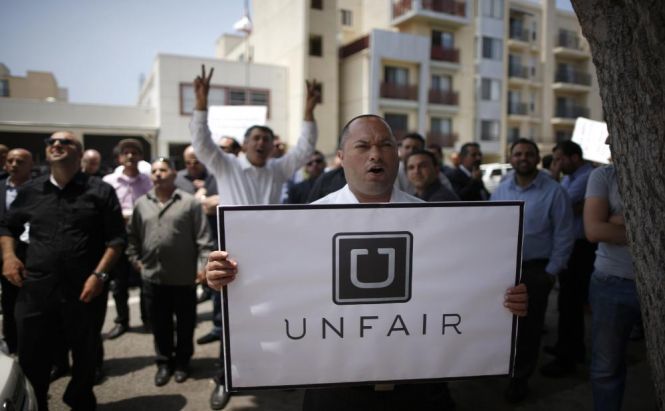 Taxi Drivers are Against Uber
Have you ever tried Uber? It's a handy app by Uber Technologies, Inc. that allows for booking a taxi from your Android device, iPhone or Windows-based phone. The application lets you easily detect your location via GPS, request a car, contact the nearest driver and relax while waiting for the taxi. Uber works flawlessly and is available in about 60 countries.
You see it's very convenient to book a car within the app, that's why it's extremely popular with passengers all around the world. And, probably, you have already heard that Uber is a pain in the neck for taxi companies and European drivers already went on the protest run against the app in London, Berlin, Paris, and in many other cities.
This Monday, the San Francisco Taxi Workers Alliance organized a loud protest at Uber HD. Cab drivers provoked a rebellion during the four-day US Conference of Mayors to demand the Uber company play by the same regulating rules as the local cabbie union does. Especially, this concerns background checks, licenses and driver insurances.
Chakib Ayadi, one of the protest arrangers, stated: "We are trying to make our voices heard by the mayors. I just want [ride-hailing companies] to be regulated and on the same playing field as us. I'd be very happy to compete with them that way".
In turn, Eva Behrend, a representative of Uber, claimed that the government tends to support taxi-ordering applications and that "nearly 50 jurisdictions across the country have adopted regulations that embrace ridesharing".
Source: CNET