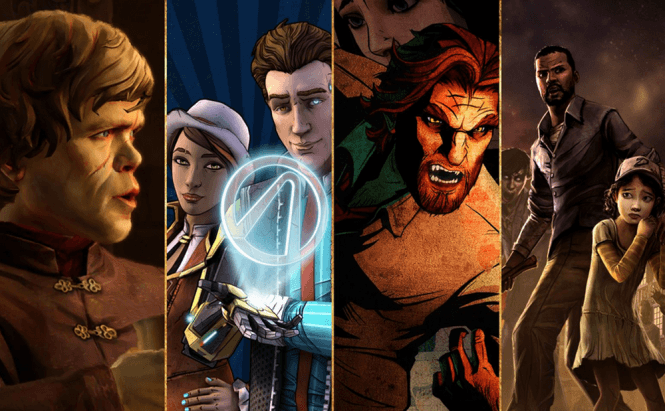 Telltale's major titles now available in a Humble Bundle
If you like the games made by TellTale Studios or if you've always wanted to try them, but never had the chance, now's the time to do it. This week, TellTale's best titles are part of the Humble Bundle sale, so you can purchase all of them for as little as $12. The games work on Mac as well as on Windows, but you will need to have a Steam account to be able to redeem the items that you acquire. The offer will remain available for the next couple of weeks, so you don't need to hurry.
In case you needed more details about the bundle on sale, here's what you can get:
$1 or more - for as little as $1 you will purchase the following games: Back to the Future: The Game, Sam & Max: Devil's Playhouse, The Walking Dead - Season 1, Puzzle Agent 1 & 2 and Poker Night at the Inventory.
$8 or more - if you choose to pay an amount that is above the average donation (which currently stands at $8), you will unlock four additional titles: The Walking Dead: 400 days, The Wolf Among Us, Poker Night 2 and Tales from the Borderlands as well as a few mystery games that will be revealed next Tuesday.
$12 or more - in case you decide to go for the "big bucks" and spend $12 or more, you will get all the content mentioned before and two more games:The Walking Dead - Season 2 and Game of Thrones.
If you aren't familiar with the Humble Bundle concept, the goal behind it is to raise as much money as possible for charity. So, if you decide to buy these TellTale games, you will be supporting: Direct Relief, Girls who Code, or a charity of your choice. If you're ready to make a donation and get yourself some really cool games in the process, you will need to visit the Humble Bundle website.
In case you're interested in reading about more cool games, you should check out some of previous stories such as: "Top 10 survival games" or "Top 10 zombie games for Windows".