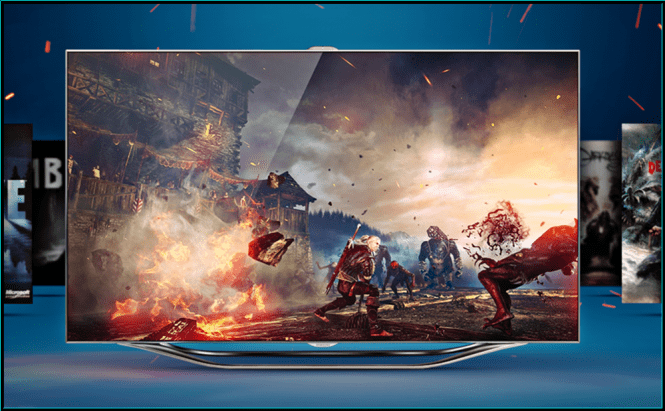 PC Game Subscription Services – Are they worth trying?
The newest model in the PC gaming industry, subscription, gives you access to an entire collection of games for a monthly fee. While this startegy might not be everyone's cup of tea, the services do have a number of advantages, including cost-efficiency and exclusive content. Here are some of the biggest subscribtion services currently on the market:
EA Origin Access
EA Origin Access
If you don't hate Electronic Arts like I do, Origin Access may be you choice, as the quality of the games included in the subscription plans is really decent for the price. The basic membership costs $4.99 a month and gives you unlimited access to 130 games (new ones are being added constantly) such as Mass Effect Andromeda, Need for Speed Payback, Sims 4, Battlefield 1 and Hardline, etc. Additionally, you get a 10-hour trial for early access games. However, this tier doesn't include expansion packs and additional content for the titles. There's also a "Premier" membership that will set you back $14.99 / month and feature a wider catalog, including the latest titles from EA (Battlefield V, FIFA 18, FIFA 19, Madden 19, A Way Out, etc.) along with the extra content and full access to games that are still in development.
Humble Bundle Monthly
Humble Bundle
Humble Bundle Monthly is probably the best one if you compare the monthly fee with the price of the games you get. The available content usually features one high-rated game and a bunch of other indie or older titles for $12 a month. For example, this month you can either get Sniper Elite 4 + Tales of Berseria + Staxel or opt for Rise of the Tomb Raider, Last month Conan Exiles was the main attraction. Additionally, if you choose to make a one-year payment instead of going month by month, you'll also get an early unlock option that allows you to get access to the main titles of the next month much earlier. Moreover, while your subscription is active, you'll have access to the so-called "Humble Trove" that includes dozens of classic DRM-free games like Overlord, Limbo, Trine and many others. In my experience, the only problem is that the games are being rotated on a monthly basis, and you never actually know what you'll get.
Jump
Jump
If you like Indie games or you're all about supporting new developers, then you'll probably like Jump. The service costs $4.99 per month and mostly features award-winning Indie games, so you don't need to worry about getting low quality content. Furthermore, if you fancy yourself a game maker, you can submit your own creations to the service and see if they get approved. The main disadvantage is that, at the moment, Jump features a collection of 100 games. More titles will be added in the future, but until that happens it feels like your choices are pretty limited.
Utomik
Utomik
Saving the best for the end, Utomik gives you access to more than 820 titles for just $6.99 a month. The service includes content from Paradox, TellTale, SEGA, etc. and adds 20 new games each month. You will notice titles such as Saints Row III and IV, Batman Arkham City, Dead Island Riptide, The Walking Dead, etc. Lastly, you will also have 14-day free trial to test things out before choosing to spend your money and you can unsubscribe at any given time.
As I've said in the beginning, gaming subscription services aren't liked by every gamer. Besides having to limit yourself to the available catalog (no matter how extensive that may be) there's also another big issue: except for Humble Monthly, all the services we've mentioned exist within their own systems. This means that you will only be able to play multiplayer games together with the other clients of the service and you won't be able to reach your friends from Steam. Since cross-play is a really important feature, as Bethesda has recently made painfully obvious, cross-client play should also be a major concern for subscription services and customers alike.