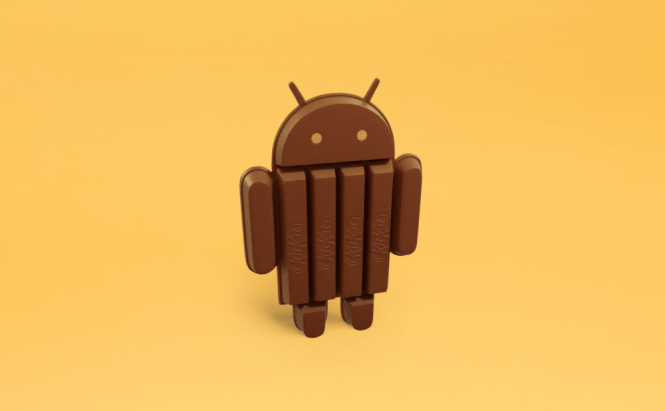 The New Android KitKat is Sweet
Android KitKat (4.4) is the name of the new operating system released by Google on October 31. The name certainly came as a surprise even for most Googlers, and the OS is still reffered to as Key Lime Pie in some internal documents. But enough about the name, we're here to look at the OS itself and I'd rather not go on a rant about brands or market analysis with all sorts of ungrounded predictions regarding the «risky» decision on behalf of both Nestle (the Swiss firm that produces the eponymous chocolate bar KitKat) and Google.
First off, big news: Android 4.4 has leveled down the minumum requirements in terms of on-board RAM: the OS should run swimmingly on any device with as little as 512 MB of RAM. Whether any of the low-end smartphones will be upgraded by their respective manufacturers, however, is still up in the air.
With this out of the way, here's a list of new features in Android KitKat that caught my attention:
Ok Google
Google Now has been smartly integrated into the OS, and users can fire up Google Now from the homescreen by simply saying «Ok Google». They can then send a text, do a voice search, get directions from Google Maps, or play a song - all without touching the phone.
Wi-Fi TDLS support
«The middle guy» in transactions between two Wi-Fi devices has disappeared, meaning that two such devices now connect directly to each other and do not have to bog down the whole Wi-Fi network. The list of TDLS (Tunneled Direct Link Setup) devices does not include strictly smartphones — TVs, printers, cameras, PCs, gaming consoles, and projectors are not left out either.
Native Screen Recording
A screen recording utility comes built-in with the OS and, expectedly, allows you to capture video from the device's screen and save it as an MP4 file. You can guess what that means - it's easier to upload the resulting video demos to YouTube, Google's video service. The feature must be much appreciated by Android developers seeking to make a video tutorial of their apps.
Hangouts messaging app
Hangouts, messages (SMS and MMS), and Google Talk are now quite comfortably bundled up in one app. Switching between those options is really easy, too.
New dialer and caller ID
User contacts are sorted by relevance, based on the number of calls and messages exchanged. Also, when you get a call from someone not listed in your contacts, the new phone app will try to find a match among local businesses.
Emoji keybord
The native Google Keyboard has integrated a new Emoji keyboard, so the users can express their feelings through emoticons and not only plain text anywhere.
Â
Full screen apps and IR blasters
The so-called Immersive Mode lets you enjoy apps and movies in full screen, enabling or disabling system bars through simple gestures. Also, a new opportunity has opened up for Android developers with the introduction of IR blasters. We might soon see an app that would let you remotely control nearby TVs, tuners, and other electronic devices.
Printing
Printing documents, photos, and web pages using a smartphone is now avaliable for all printers with apps in the Google Play Store. Quite obviously, you can choose printing parameters; and although those are standard, let me cite Google's release notes: «Users can discover available printers, change paper sizes, choose specific pages to print, and print almost any kind of document, image, or file».
Audio Tunneling to DSP
So far available only on Nexus 5 due to additional hardware requirements, audio tunneling to a DSP (digital signal processor) in the device chipset can signigicantly improve battery life. Google also claims to be working with their chipset partners, with the plan to make the feature more broadly available.
That's exciting news for Android smartphones' owners, and I think that Android KitKat with Nexus 5 or new tablets from Google adds up to a great combo. By the way, these devices are priced more than reasonably, too.