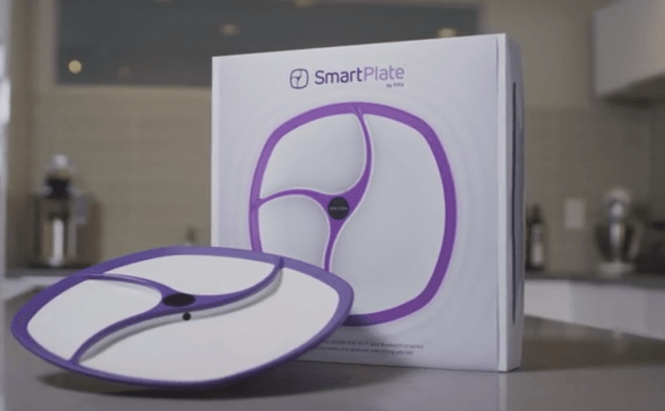 Troubles with Your Diet? Try the World's First SmartPlate
To my shame, I must admit that I'm not exactly what you would call "a healthy eater". There are times when I get out of bed in the middle of the night looking for something to snack on, and I eat a lot of junk food. But if you're not like me, and you are one of the healthy people who actually care about their diets, the SmartPlate is a prototype that you might really enjoy. This new gadget is capable of tracking, weighing and analyzing what you eat. The intelligent plate is connected to the customer's smartphone and can be used with the help of an app provided for free with the product. The application will work on iOS as well as Android phones.
The SmartPlate can automatically detect the amount of calories, sugar, proteins, etc. that you consume, thus being useful not only for those who are trying to lose weight but also for the people suffering from illnesses like diabetes. Furthermore, the gadget keeps a journal with everything that you eat and can help you achieve your weight goals in a healthy manner by controlling your portions and macronutrients.
Smart Plate
The intelligent plate is equipped with three mini cameras which use image recognition to automatically determine what you are eating and individual weight sensors that can measure up to 3 pounds of food at once. These devices will allow the app to find out and display exactly how many calories, carbs, sugar, protein, etc. are in each of the items that you consume. What's really cool is that the image recognition algorithm is smart enough to differentiate between white bread and whole grain bread, white rice and brown rice, whole wheat pasta and white pasta, etc. and it will even get smarter as more people use the device.
At the moment, SmartPlate is in a KickStarter funds gathering campaign, so if you're interested in backing up this project or you would like to know more about it, you should visit their webpage by clicking on this link. If everything goes according to plan, the SmartPlate should start shipping out as early as this June, The regular retail price is set at $199.