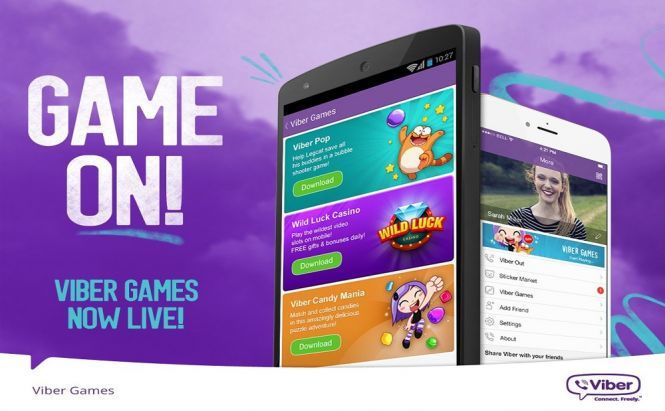 Viber is Into Gaming
Viber, one of the most popular mobile messaging platforms around the world is about to add a bunch of games to its app. The company was going to introduce the feature by the end of 2014, but as Viber update for iPhone 6 and iPhone 6+ is still on its way, the worldwide rollout of games has been postponed up to January 2015. However, Belarus, Malaysia, Israel, Singapore and Ukraine can give it a try straight away, as the update for these countries has just been released.
Introduction of gaming platforms seems to be quite a successful decision among Asian chat app companies. For instance, according to TechCrunch, the Asian messaging company Line has already made a nice revenue from its platforms - $192 million only in Q3 2014. So it looks like Viber wants to line up with the competitors, and the initiative might turn out even more successful thanks to Viber's richer western user community.
So, how does it work? There will be a relatively small bunch of exclusive handpicked games, featuring characters from Viber sticker collection. Goodies like leaderboards, multiplayer, special friend gifts and, naturally, all sorts of in-app purchases, included. If you don't want to play games, you'll be able to leave the app as it is without enabling the feature.
Currently there are only three games which you can download from Viber and invite your friends to download them as well. The game developers who already teamed up with Viber are Storm8 (Viber Candy Mania and Viber Pop) and Playtika (Wild Luck Casino) and probably more are going to join the list quite soon. If you've already tried playing some of the games, you are welcome to share your impressions in comments.
VIA: TechCrunch