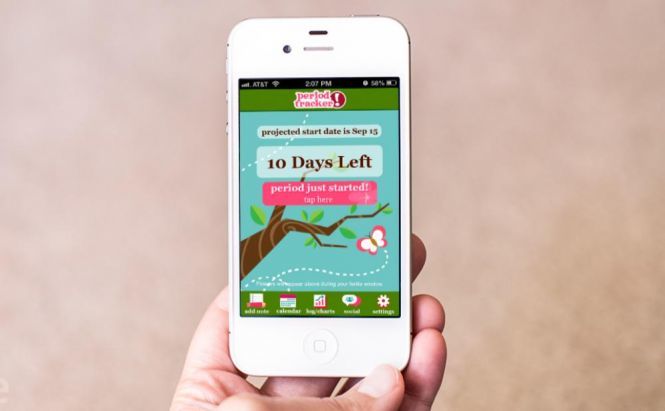 Attention all Ladies: Best Period Tracker Apps for Android & iOS
Keeping track of the menstrual cycle is definitely an onerous burden of womanhood. Whether you're planning a pregnancy or just curios what's going on with you body, anyway, following your natural "rhythm" more often requires some digital help. Much to the joy of the female part of our users, I've gathered all the worthy applications for Android and iOS to facilitate this rigorous process.
Actually, the applications will not only assist you in tracking your current period and predicting future ones. They will also give you information on which days you're fertile, when your ovulation cycles occur, and will offer you to view graphs that correlate your mood over a cycle. So, if you're not having one around yet, you should reconsider and check out my list.
Period Tracker
Period Tracker
Available for both Android and iOS, Period Tracker leads the female app market not for nothing. The application applies a standard type of navigation through a cute girly-designed interface that gives you an overview of your current or next expected cycle. Being the self-proclaimed simplest period tracker app, Period Tracker doesn't imply any sophisticated charts or graphs settings. The only you need to do is to inform the application about the first period day, so it could log every of these notifications over time and predict future periods using that data. Speaking from my experience, Period Tracker is surprisingly accurate and, along the prediction feature, lets you know when you're fertile and when you're ovulating.
My Period Tracker / Calendar
This freeware app is perfect for women trying to conceive. Featuring a password-protected mode, My Period Tracker / Calendar monitors and manages your menstrual cycle mapping out your fertile days and ovulation on the basis of the input provided. Of course, there are some advanced features as well: you will be able to create and edit notes, record symptoms, mood, weight, and temperature details or days when you're intimate.
My Cycles
My Cycles
My Cycles is one of those period trackers that lean more towards the 'I hanker to get pregnant' side of the spectrum. Well, if that's your major concern now, then My Cycles application is just right up your alley. Starting with the basic period tracking features, you are to jot down daily notes that specify your changes in mood, temperature, weight, symptoms, and medications. It may seem like too much as a first step, still the more details you take down, the more accurate predictions will be. My Cycles tracker features a cute easy-to-navigate interface, which is critical to its female audience, I think, and stretches ahead its estimates for 12 periods.
Feminap
Feminap
Woman Calendar, or Feminap, is especially noteworthy multifunctional menstrual calendar. To be honest, Feminap is my personal preference and I absolutely recommend it! From appealing interface design to exact period predictions, this tiny freeware solution is perfect in everything. Besides assisting you in baby planning, the app helps you gather your temperature and weight statistics to prognose your individual ovulation accurately, and allows you to create notes and assign reminders not to forget to take a pill, for instance. What is more, with Feminap you will be able to track your own daily biorhythm and even do Kegel exercises discreetly just about any time.
As you can see, both AppStore and Google Play have tons more to offer females for taking care of their health. I've picked up and thrown some light on the most valuable ones, so now choose the one to your liking and don't forget to share your experience in the comments below.