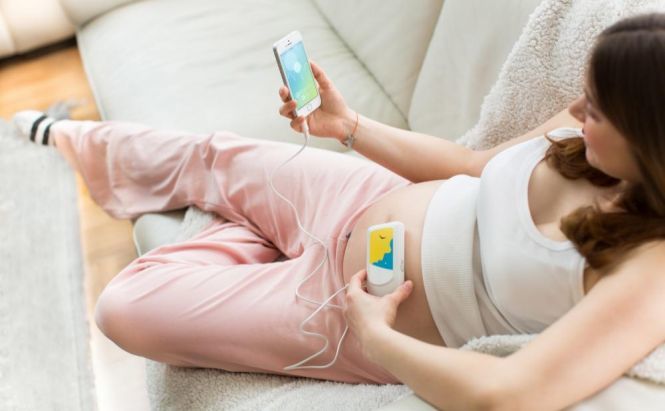 Best Android and iPhone Apps for Moms-to-Be
With the whole lot of apps that flood both Google Play and Apple's App Store, there's a mobile solution to almost anything, and pregnancy is no exception. To new mothers-to-be, this 'time of wonder' pretty often turns to an extremely nerve-wracking period, so an additional source of information and aid (along with the family doctor) wouldn't go amiss. Here are some helpful mobile apps that will assist you in tracking your pregnancy and baby's development as well as with such small things, like scheduling your doctor's appointments or providing the latest health tips and advice.
I'm Expecting
Available for: Android/iOS
Price: Free
I'm Expecting
Leading the list of the best pregnancy apps on the market, I'm Expecting is an all-in-one tracker and resource if you're going to have a baby. With the features this helpful baby guide offers, you will make your transition to motherhood smoother and easily prepare yourself for the big day. Track your symptoms and weight gain, schedule your M.D. appointments, or keep a baby bump photo diary and other needed essentials. I'm Expecting will provide you with daily and weekly updates and videos to keep you informed about your baby's development and measurements. On top of that, the app comes with community forums integration where you can get in touch with other expectant moms, ask for advice, and share information.
Baby Names
Available for: Android/iOS
Price: Free
Naming your baby can be an overwhelming task, especially when you and your partner can't agree on the perfect one. With the database featuring a little over 30,000 entries, Baby Names will give you some great ideas on how to name your child. This essential app will let you check all naming trends, for instance, when a certain name was at the peak of popularity, and rate your favorites. Each name entry contains insights into the meaning, origin, and pronunciation as well as whether the name is male or female. Also, the app allows you to customize your search, while its Genie feature generates names that should perfectly match up to Mom's and Dad's ones.
m Pregnancy
Available for: iOS
Price: $0.99
This app for dads-to-be looks at all that nine-month hassle from a guy's perspective. With m Pregnancy, your anxious partner will keep track of baby's development with 'manly' understandable things, like footballs or beer bottle caps. Although the app is initially meant to be something fun and playful, it contains useful information for men about pregnancy and can answer any questions about what's going on both with you and your baby (in terms they will understand).
Zulily Shopping App
Available for: Android/iOS
Price: Free
Zulily
When you're already heavily pregnant and have a much bigger bump than you expected, there's nothing fun in going outside shopping with a heavy basket or a cart. That's why having a mobile solution like Zulily at hand would be a great help. This is an online shopping application, which will bring your unique finds on a daily basis. From pretty kids clothing to elegant outfits for you, the Zulily app aggregates a wide range of items and best deals with more at up to 70% off retail prices. You can search through thousands of offers for stylish baby clothes and maternity fashion and make cost-effective purchases just with one click.
Baby Kicks and Kickme
Available for: Android/iOS
Price: Free/$0.99
After 28 weeks,your doctor will recommend that you count all those little punches, jabs, and kicks your baby will make to be sure he or she is still developing normally. Baby Kicks (iOS) and Kickme (Android) will facilitate this measurement process by keeping track of how long it takes your child to kick, for instance, 10 times. Record your baby's movements, review daily and monthly history of kicks, analyze statistics, and e-mail the results to yourself or your doctor. Kickme is free; Baby Kicks is 1 dollar.