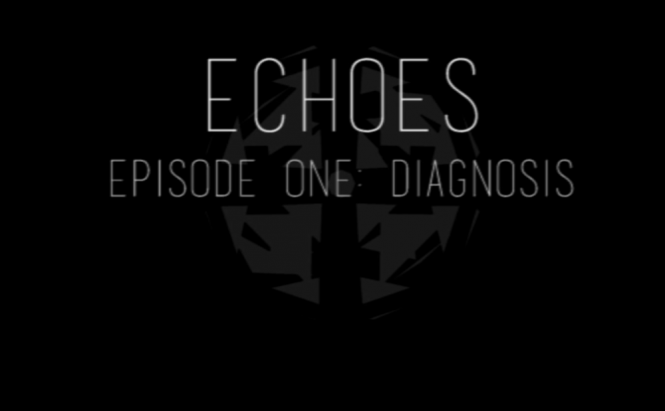 Delve into the depths of the human mind with Echoes
Games are fun, but there are only so many monsters that you can cut down, so many bad guys that you can shoot and so many empires that you can build, until it all begins to seem a little bit repetitive. While well-known franchises like EA Games or Blizzard are pretty much forced to stick with whatever sells best, indie developers have the luxury of walking the unbeaten paths, and the upcoming game called Echoes is anything but conventional.
Although I usually like finding the positive aspects first and only then seeing what's wrong with a game, this time I'm going to start with the elephant in the room: as you can see in the trailer, the graphics aren't that great and if you can't look past that, you probably won't like Echoes. However, the game focuses on aspects of the human mind, psychology and mental diseases, so if you're looking for something new and interesting, then you might be in for a treat. According to the developer's teaser, the game will combine exploration elements with puzzles and the action takes part in two planes with two distinctive visual styles. The story will follow a patient's journey through counseling and rehabilitation, so I'm guessing that there will be a real world and an imaginary one, which the player will reach through the character's dreams.
Echoes
Created by Thermo-Dynamic Games, Echoes will be an episodic game and the first part of the series called Episode 1: Diagnosis will arrive later this year. However, if you would like to see the game before its official release, you should check the Itch website; as far as I understand a preview version of Echoes Episode 1 should appear there in the near future. At the moment, this is all the information that I have, but in case you're interested in the game, you can follow all the news about it on its official website.
In case games are your passion, you should check out some of our older stories such as: "Best Episodic Games", "Things to know about Fallout 4" or "The Last of Us: The Best Game Ever".