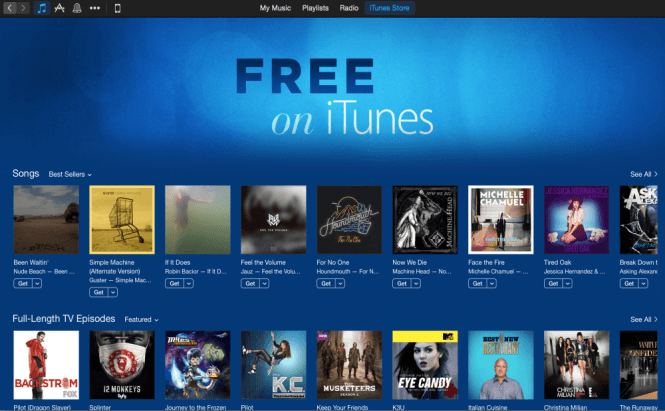 "Free on iTunes" Is a New Section on iTunes Store
Shortly after being forced to say good-bye to the "Single of the Week" free program, iOS users are once again presented with something free. A new section on iTunes Store, called "Free on iTunes", is the place where users can find a TV Show or single available as a free download. The concept shouldn't seem "new" to the users (as it has previously appeared in one form or other), it is, however, an entertainment option one should consider, especially when spending one more penny on a show or song would compromise one's monthly budget.
Available TV Shows at the moment include such titles as Eye Candy (MTV), The Musketeers (BBC), Rugged Justice (Animal Planet). The list of artists whose songs you can download for free includes Machine Head, Washed Out, Juaz, Purity Ring, and more. Please note that you won't be able to download a complete season of a TV series listed in that section for free, you'll only be able to try out a few episodes.