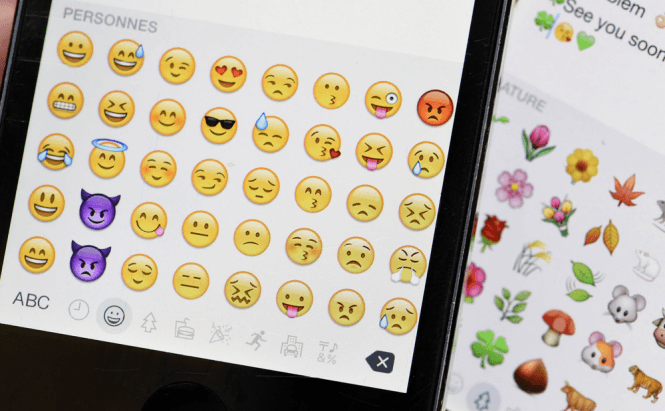 How and why to rename your folders using emojis
I'm not sure if you are aware of this, but unlike computers, your smartphones and tablets allow you to use emojis in folder names. Everyone can use this feature, as it works on both iOS and Android-powered devices. In case I've piqued your curiosity, here's a short guide that will show you why someone would choose to use little faces instead of regular names, and how you can rename your folders using emojis.
Let's begin by discussing why you would want to use emojis in the names of your folders. The most common argument is that it's a fun and pleasant change from the regular, serious names only containing letters and numbers. However, there's also a practical reason why one would choose to replace a regular name with an emoji: it's easier to figure out the contents of your folder. For example, by default, my Samsung came with the Microsoft Apps folder and the Google folder; however, knowing exactly what Microsoft or Google apps are installed and present in those folders is a bit of hassle. Replacing the folder's original name with the name of all the apps inside isn't exactly effective, as you may end up with a list that's too long to read, but using emojis that depict all of the applications can be a better solution.
Now that we know the why, let's move on to the how. Fortunately, it's quite easy; here's how you can insert emojis into the names of your folders:
Android
Since there are so many Android-powered phones and tablets currently on the market, there may not be a single solution for changing the name of your folder. On newer phones, the simplest way to do this is by opening the folder that you want to rename, then tapping the name of the folder which should be somewhere in the upper side of your screen, and then simply typing in the new name. To use emojis, all you have to do is tap the corresponding icon (long tap if it's an alternate function), then select the ones that you want to use. In some phones, you may not see the emojis menu from the get-go, so you will need to keep the check mark button pressed to make the emoji icon appear on the keyboard.
An important thing that you should keep in mind is that you can add as many emojis as you want in the name, but the operating system will only display the first four of them on the main screen.
iOS
On iPhone and iPad, the renaming process is a bit different, but it's still easy enough. Here are the steps you need to follow:
Long-press the name of the folder.
Delete the previous folder name by tapping the X button next to it.
Notice the keyboard that appeared after you've deleted the previous name.
Tap the emoji icon in the bottom-left corner.
Select the items that you want to use.
Press the Done button in the bottom-right corner
This is it, friends; that's how you can rename your folders using emojis. For example, if it's a folder with pictures of your baby or significant other, you can rename it with the heart emoji; in case you create a folder that contains apps like a calendar, a text editor and a calculator, you can use a business-related emoji or a series of them to make it easy to spot. However, just like on Android, no matter how many emojis you choose to use in a name, you will only see the first four on your main screen.
Now that you know how to rename your folders using emojis, you might want to read about other interesting stuff such as "How to change the wallpaper on your Android devices", "How to sync your iPhone or iPad with iTunes" or "How to unlock a smartphone that's partially broken".