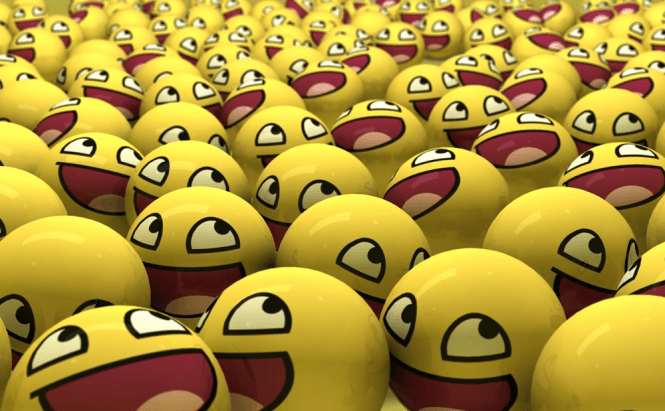 How to Enable Emoji on iOS and Android Devices
For those of you confused by the term, emojis are small digital images or icons used in text communication to convey different emotions or actions. Emojis aren't just used to save time and communicate messages that are harder to depict in words, but they also add a bit of fun to texts and make your electronic messages feel more personal. However, on most mobile operating systems, in order for you to use emojis in your messages, you will first have to activate them. Here's how to do it:
iOS
Settings -> General -> Keyboard
Add New Keyboard
Emoji Keyboard
If you have iOS 8, the emoji keyboard is activated by default, so there's nothing to worry about. However, if you use an older version of Apple's operating system, there are a few steps that you must take before being able to see and utilize emojis.
The first thing that you need to do is open the menu of your phone, then go to Settings and choose the General section.
Once there, select the Keyboard option, then tap Keyboards
Now go to the Add New Keyboard option and you will see a long list of available keyboards.
Scroll through the list until you find the Emoji button, then tap on it.
After all these steps are completed, you can start using emojis in your text messages. Simply open any app that lets you write messages to your friends (you know, iMessage, Gmail, Facebook, etc,), tap on the globe button (to the left from the spacebar), and you will see the whole collection of emojis that you can utilize. Something you will surely enjoy is that they are automatically grouped into categories, so once you get used to the layout, you can easily find any image that you want without having to scroll through all of them.
Android
When it comes to devices powered by the Android operating system, things are a bit more complicated. The first thing that you need to do is to determine if your device supports emojis or not. To do so, the simplest method is to go to your phone's browser, and browse Wikipedia's Emoji-related page. Once there, scroll to the Unicode Standard section and look at the tables over there. If the majority of them are populated, then the device supports emojis. In case all you see are blank spaces your phone isn't advanced enough for emojis so you will have to use alternative apps such as WhatsApp, Hangouts, which come with their own emojis.
iWnn IME
Emoji for English Words add-on
Once you determine that you phone is capable of displaying emojis, go to Settings --> Language and Input --> iWNN IME and tick the corresponding box. This will enable the embedded emojis on your Android Keyboard and you can access them by tapping the space when writing messages using the previously mentioned keyboard. As far as I know, all devices that run Android 4.2 or newer versions of the operating system have this option, but in case you don't see it - don't worry, there are ways around it.
If you are running Android 4.1 or newer versions, it's also possible that your device has an in-built emoji add-on that you need to install. Go to Settings --> Language and Input --> Google Keyboard (can also be named Android Keyboard), tap the Settings button, find the Add-on dictionaries option. Search for Emoji for English Words option, tap it to install the emojis and you're done.
In case neither of the solutions mentioned above works for you, your best option is to install a third-party keyboard like SwiftKey, Swype or Fleksy, which are capable of sending out emojis. To find more apps like these, simply go to Google Play Store and use Emoji Keyboard as your search query.