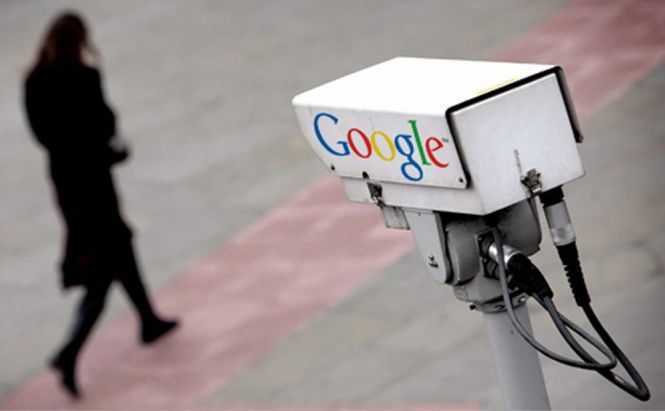 How to Stop Google from Tracking Your Every Move on the Web
Whether you want it or not, but if you have a Google account, then Google knows everything about you. Literally. And if you think this is just paranoia, think again. You share your personal information in your profile and Google uses it for its lucrative purposes. E.g. if you indicated you are male, Google won't pester you with makeup ads, and if you specified some extra data, such as your age, it all will also be taken into account for better ad targeting. You can check exactly what kind of information you provided Google with using this page (requires a Google account).
The Google Analytics service is always wide awake and keeps watching what website you visit, how often, and what interests you there. However, in accordance with the law and taking into account the discontent of many users, Google provided the option of turning off the tracking. You can opt out the feature on the following page. But this is only the half of it. More treats in store you will find in Google dashboard.
Account
Let's start with your account. In this section, you will find what Internet service provider you used this month, which browsers and operating systems you used to log in to your account, as well as which apps and services required access to your profile. But we won't start accusing Google for gathering this extra information: this data is important for the user himself since he can use it to find out whether someone else got access to his account and whether he accidentally subscribed to unnecessary services. Regular checking of your account can be rather useful, so you can enable the option of receiving a monthly email reminder to visit your Google Dashboard.
In this section, you can also change your password, check connected apps and websites, revoke their access to your account if you stopped trusting or removed those apps from your device. Even if you stopped using an app, some unscrupulous developers might make it still receive data from your account or take actions on your behalf. If you sold your gadget, you should forbid access to your personal account via it as well. Moreover, restricting access to your profile is absolutely necessary if you lost your device or cannot locate it with Android Device Manager.
Devices
Android Device Manager is a very handy option you can find in the next section called Devices. It will be extremely helpful if your device got stolen or you simply lost it. If your smartphone has location access on and a mobile data or Wi-Fi connection, the service will help you determine its current location and give you the ability to ring, lock your device, or swipe off all the data from it.
Google Photos and YouTube
The next interesting part is Google Photos, where you can see how many photo albums you have and which photos are shared. If you use Google Plus, you will find more detailed settings using this link. The YouTube section might be useful for those who cannot imagine their lives without watching a couple of fun videos or tutorials on YouTube daily. Here you can find how many videos you have watched this month, how many of them you have rated, and so on. You can configure your private settings in this section as well.
Location History
Location History displays the information about where and when you were last month. Usually, this is the type of data people are concerned mostly with. If you want Google to stop gathering it, you can easily disable it in this section.
Search History
The next 'notorious' section is Search History, in which, as its name might hint, you will find the latest site, image, news, video, and map location you searched for as well as your most popular search queries and other account activity. This link will show you more accurate details of your web searches.
Profile, Chrome Sync
The basic information, like your name and address, can be found in Profile and the data about all your passwords, bookmarks, and extensions is preserved in the Chrome Sync tab. If you're worried about so much attention and want to erase your account, you might choose to download all your data first. Fortunately, Google provides such an option and you can easily download all your personal info in one single file.
These tips will help you stay aware of what personal data you provide Google with, no matter whether you do it voluntarily or it is collected by Google while you search, browse, and use other services. And the choice is yours whether to continue sharing your private information with Google, advertisers, and others, erase it all and become completely anonymous, or decide to steer some middle course.