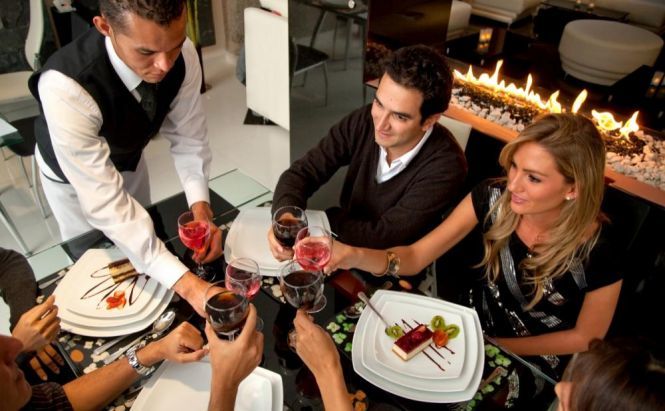 Looking for a Good Place to Eat?
Organizing a new trip abroad and looking for a place to eat in a foreign town? Or want to expand your experience of national cuisines and don't know where to go? Whatever mobile OS you prefer, there are lots of apps that will help you discover restaurants around the world and find the one you'll certainly love. Here come the most popular ones.
Urbanspoon

With this restaurant-search application you will "eat like a local", regardless of the place you visit and how much money you have. Urbanspoon provides a complete list of restaurants by cuisine and price range whilst featuring an amusing random restaurant slot machine, that requires to shake your smartphone to pick a place to have lunch. Once you select a perfect dining spot, you can compare user ratings and integrated food critics reviews, run through pictures and menus, and make your final choice.
OpenTable

With the support of over 20,000 restaurants, OpenTable is mainly designed to facilitate table reservation process. Still, besides real-time table availability and in-app reservation functionality, the application includes user ratings, menu information, email integration (allowing you to send a dinner invite, for instance), sorts restaurants by distance and price, and takes into account your special requests like "I'm allergic to nuts" or "It's my Birthday".
Yelp

Yelp is another freeware application for your phone that puts detailed information on local businesses into your hands. Where to eat or shop? What is open? What kind of food is served? This tiny app will quickly help you find all this out when you're on the go. In addition to these essential details, Yelp has a host of users reviews and tips, photos of dishes and interiors, and other valuable user-generated content you need to make up your mind.