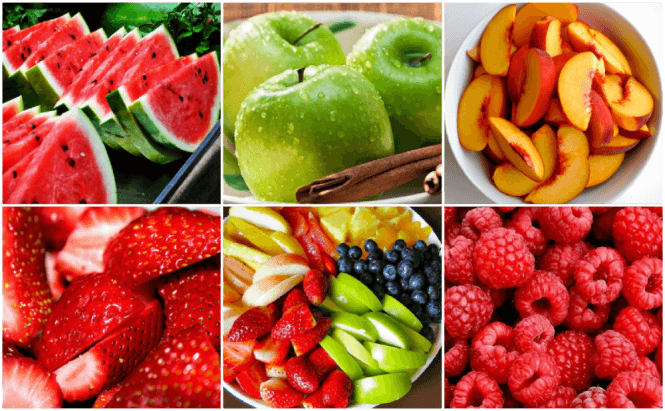 If You Are a Vegetarian
Today's society is strictly divided into meat-eaters, those who disdain meat products and those who extol plant foods and despise those who eat meat. The penultimate and the last ones are called vegetarians and vegans respectively. More and more people decide to lead a vegetarian, vegan or simply animal-friendly lifestyle.
If not so long ago they had to stand in line to buy a proper book in the bookstore, now our great technology is open to help them find some information that makes it easier to follow the rules. The Internet is full of web sites and apps that provide a load of diversified things for vegetarians&vegans.
I've tried to collect some useful apps that could be a kind of interest and value for veg people. They will become your guide in the world of plant foods (recipes, products, shops and restaurants) and help you sustain a relevant diet.
Everyday Vegan
Everyday Vegan
If you open this app description, then you are thinking about or have already strongly decided to live a healthy vegan lifestyle. If I'm right, you are on the right track. Everyday Vegan is a multi-platform app that is aimed to simplify the info searching regarding a healthy approach to what you are eating.
The app is a kind of a cook book that is structured with the reference to eating natural foods and enhancing the body healing abilities. A good bonus is a children-tested menu with informative explanations of food ingredients healthiness.
I personally adore spicy and salty food, that's why I can't avoid such type of recipe book. I found one and share the link to Spicy Vegetarian Cookbook: you will find more than 200 Fiery Snacks, Dips, and Main Dishes for the Meat-Free.
Available for: iOS/Android/Windows Phone
Cruelty-Free
Cruelty Free
According to my knowledge concerning veg people habits, checking every company/store so-called 'vegetarian-friendly' label is of importance for them. The app allows you to check whether this or that brand was tested on animals or not.

You will be able to easily get access to the latest CCF List of cruelty-free accredited products such as cosmeticы, personal care items or everyday household products. These (more than 200) products don't have animal derivative ingredients for sure and have not caused any acts of brutality or cruelty such as testing make up on beasts. The app also provides links to the companies official web sites.
HappyCow
HappyCow
Becoming a vegan is not an easy decision, especially if you have been eating meat during all your life. But it could get easier when you sometimes stick to your diet. Thanks to specialized apps like this one, it's your right hand when looking for local food stores and restaurants in more than 150 countries. So if you'd like to settle down for some lunch, find this app to see where the nearest veg-menu point is. You can also find some directions, phone numbers and websites to be able to plan the day in new place when traveling.
Available for iOS/Android/Windows Phone
Animal-Free
Animal-Free
If you are a veg-person, then you might be anxious about finding common and hidden animal ingredients in all products you buy. Their testing has never been easier. This app will rapidly identify if a product bar code leads to something animal delivered or not. The online source shows a list of user comments who tried the item or ask some information about it. As for me, it's not actually a very reliable or proved information because ingredients are not tested by researchers. But if you just choose to read or note some info for fun, you are welcome.
Vegetarianism is really hard and these apps should make your life easier. Hope you will find some useful information that will come in handy.