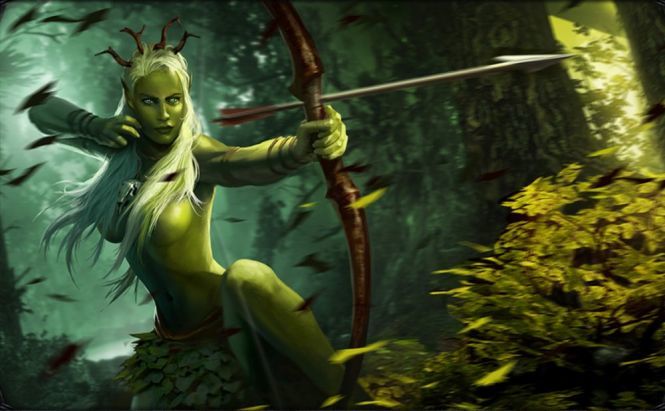 The Witcher is Coming to Mobile
Just in case the name Geralt of Rivia doesn't ring a bell for you, The Witcher is a very popular series of RPG, based on books by a Polish writer Andrzej Sapkowski. And this year at E3, CD Project Red boasted a demo video of the first Witcher-inspired mobile game.
The concept of The Witcher: Battle Arena is brightly stated on the game website: 'Fight, die, and then fight some more.' In general, it looks much like League of Legends but without any minions to kill. The aim of every team is to destroy enemy pillars in order to decrease the health bars of the opposing team. There will be eight heroes to choose from, each having their own unique abilities, but our silver-haired protagonist seems to have more important business and is not currently listed among playable characters.
Gameplay Screenshot
Naturally, the new Witcher is mainly meant for playing online, but it is also said to have an offline mode, which will probably allow you to play against bots. The app is going to hit Android, Windows and iOS later this year and it will be completely free. There are going to be some in-app purchases for the lazy, but as developers say: «everything in this game is unlockable for free, just by playing the game».
We will keep track on the game and inform you as soon as any info on the release date will appear on the Web. Meanwhile, you may watch the teaser below.