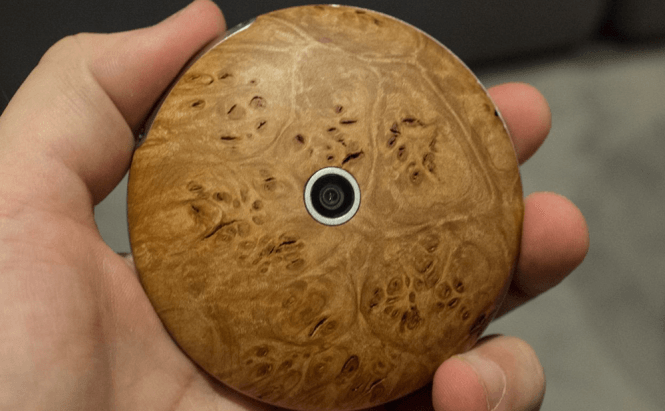 Meet Runcible, The Circular Anti-Smartphone
Are you bothered by the fact that your smart phone does exactly what you command it to do? Or does the fact that everyone has, basically, the same looking phones annoy you? A company named Monohm is working on a circular smartphone that's going to differ from anything else that already exists on the market not only in shape, but in functionality as well. Runcible is said to be launched in the last part of 2015 and will be priced like a high-end unlocked smartphone.
Runcible is planned to be a special smartphone or, more likely, an anti-smartphone. For starters, this laid-back gadget will completely ignore even the most basic functionality that a phone should have, and it will never bother you with noises that alert you whenever someone calls or texts you. Furthermore, the device will have a built-in map application, but if you ask it for directions it will search for the most interesting route to the destination instead of the shortest or the fastest one. While we are on the same subject, reports indicate that the smartphone will also have an embedded compass to help you navigate in a general direction instead of offering a specific route like all the other common smartphones do.
At the moment there is no information about the hardware of the upcoming Runcible, but it seems it will be built as a modular smartphone, so you will be able to swap the old parts as soon as some better ones appear. The device will run Firefox OS but it won't feature a traditional smartphone interface or a full-blown app store.
For more details about Runcible visit the Monohm webiste.