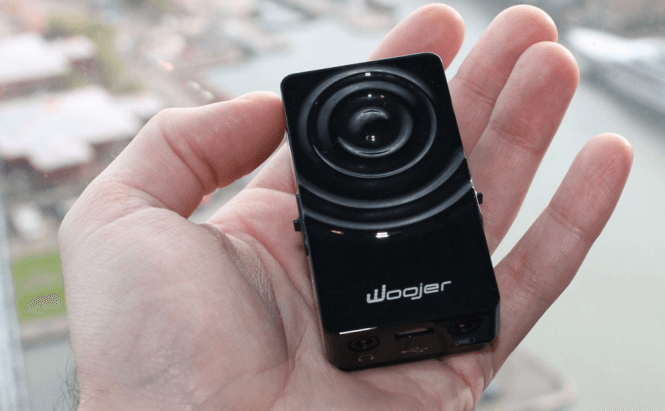 Meet Woojer, The Wearable Subwoofer
Are you one of those people who love the way the bass rumbles in their stomach at concerts or at a club? Would you like to be able to feel the rhythm of every song, but not just figuratively? If so, then Woojer is a wearable that will make your music listening experience a lot more enjoyable.
In case you haven't figure it out yet, Woojer is a subwoofer that you can wear and take with you anywhere. This device will pick up the bass vibes from your music, games or movies and turn them into impulses that you can physically feel on your body. Even though the gadget is so small can easily fit in your hand, it makes a lot of difference and vastly enriches your music listening experience. Furthermore, it can make you feel like you're in a movie theater even when you are watching movies on your iPad.
Woojer can be purchased online for $99. The project started out with the help of a KickStarter campaign, but now it is quickly becoming very popular on the wearables' market. Since I didn't get a chance to test one yet, I'm not sure how durable the gadget actually is, but since its main job is to shake and it looks pretty well built I'm guessing there won't be too many issues with this aspect.
Probably the hardest part of utilizing Woojer will be to find the best spot to place it. The gadget comes with a magnet so that you can stick it to your belt buckle and a clip so that you can attach it to your clothes. Another cool feature is that the device has three intensity levels, thus allowing you to get exactly the effect that you want. As a final piece of advise, it's probably best if you use this wearable while sitting or standing, whereas walking will drastically diminish the bass sensations.
Woojer