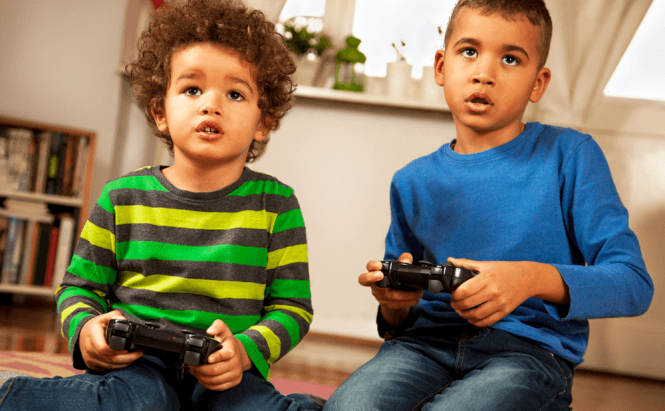 Setting up parental controls on Xbox One
The Xbox One gaming console can provide your kids with countless hours of fun. However, you still have to make sure that you're creating a safe environment for your children to play in, or that they don't spend too much time with their eyes glued to the screen, and the best way to do that is to set up parental controls. In case you don't know how to do it, here's a short guide that will show you the steps that you need to take in order to set up parental controls on Xbox One.
I'm not sure if you've read it or not, but a while back I showed you how you can create a child user account on Windows 10. Well, unlike the PlayStation 4, which allows you to set up parental controls from its settings, Xbox One relies on the restrictions attached to the account that's currently being used. This means that in order to set up parental control, you will first need to create a child user account on Microsoft's website, then add it to the console. The age that you enter when you create the Microsoft account will determine if it will be a child account or a regular one.
To add a child account to the Xbox One you need to press the Xbox button (the one that's at the center of the controller) and press left on the directional pad or on the joystick. This will take you to a new menu where you will have to find and select the "All Settings" option. If you're a new Xbox user, the A button is the one that selects the option that you're currently highlighting. In the "settings" menu go to Account, then choose "family" and press the "Add to family" button. Now, you will see a list with all the accounts registered on the console and you can select the child account from that list.
If your kid doesn't have a Xbox Account, you can create one by using the Add new option and entering the kid's Microsoft account credentials. Next, you will be taken to the "Ask your parent to sign in" screen, where the parent will have to select the "I'm an adult" option and enter his Microsoft account credentials. Lastly, go through the regular Xbox configuration process and you're done. Once the child account has been added to the console, you can start placing parental controls; just press the Xbox button, tap left, then go to Settings --> Account --> Family and select the account that you manage. You'll be taken to a new menu where you will have the following options: Privacy & Online Safety, Access to content and Web filtering:
Privacy & Online Safety
This menu will allow you to configure if other Xbox One users can see what your kid is doing on the console and the contact rules. You can either choose one of the default options: Child defaults, Teen defaults and Adult defaults, or select the View Details & Customize option to manually configure each option. From the detailed menu you will be able to decide who can
see when your kid is online;
see the media content that's currently playing;
contact the child;
view the kid's profile;
check out the history.
Access to content
This section will allow you to decide the games, videos, music and TV shows that the account is allowed to access. Just to make sure you're on the safe side, you can also instruct the console to automatically hide content that's not age appropriate in the Xbox Store or at least have it hide the images and demos attached to mature-rated games and media files.
Web filtering
As the name indicates, this category will help you ensure that your kid won't see anything that's not age-appropriate on the Internet. From this menu you will be able to create a list of websites that your kid can visit and restrict everything else or choose one of the preset options: Designed for children, General interest, Basic communication or Warn on adult. In case you're not worried about it, you can also disable web filtering altogether.
Before I end this, there's one more thing that you need to know: Microsoft will only allow you to set up parental controls for users who are underage, so once your children will turn 18 you will no longer be able to enforce any settings upon their accounts. In case you're really interested in keeping your kids safe on the Internet, you should also check out some of our older stories such as: "Top 5 Parental Control Programs" or "Browsers for children".