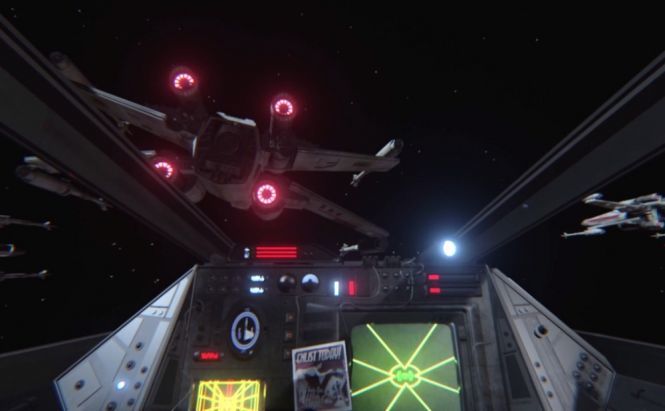 Star Wars VR Game May be in the Making
Rob McLellan, director of the award-winning short film ABE (which tells the story of a robot who turned into a serial killer), has teamed up with a VFX artist Craig Stiff and a VR game studio called HammerheadVR. After two weeks of work they created a very promising video of what a Star Wars VR game may look like.
[Update 07.28] Unfortunately, the author restricted the access to the video, so we cannot show it to you right here. You can still try and find the video on the original page here. You can also watch it on YouTube, but due to copyright issues it comes with no sound.
The video is in-game footage built in Unreal Engine 4. The project is purely fan-made and non-commercial. Creators hope to make a playable demo available by the time Oculus releases the first consumer version of its headset (Q1 2016). It is yet to be known how 'interactive' Star Wars VR will be, but we can imagine the project transform into a full-featured game like Star Wars: Battle of Endor, should the authors manage to get support from Disney.
Meanwhile, we can only hope Rob and Craig won't abandon the project, which is (luckily) quite unlikely, considering how much buzz there is around Star Wars and VR technologies at the moment. As the project is still in its infancy, we can't say which platforms will be supported, but, judging from the planned release date, Star Wars VR is most likely to be designed specifically for Oculus Rift.
You can visit Rob McLellan's official website to learn more about his other projects. If you wish to find out more about Hammerhed VR, follow this link.