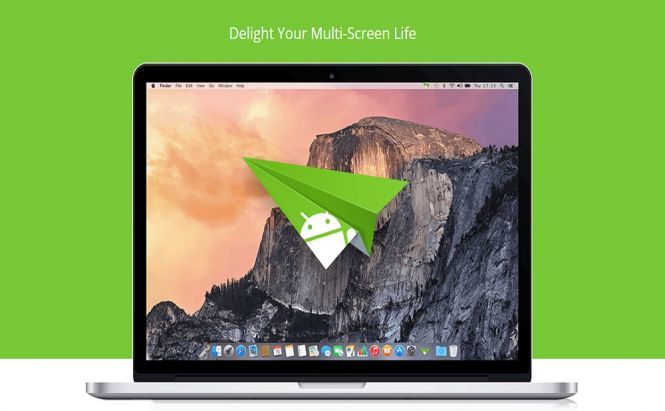 Stream your Android Device Content to Desktop with AirDroid 3
Sand Studio has finally released the third version of AirDroid. This is one of the few apps that will be a nice addition to the collection of any Android owner. The previous release was only a beta, but at that moment it was already capable of grabbing the public's attention with its stunning functionality. As it has already been said, the current version is a full release which proves to be much more stable and includes even more useful features.
So, what can we expect from a full version of the app? The accompanying desktop app has a simple, yet stylish design and allows you to do lots of things with your smartphone. Except for the remote access to your phone or tablet, you will be able to transfer files between your computer and Android device, receive and send SMS directly from your desktop, stream call alerts and notifications to the desktop, make screenshots (the feature is not yet available for Android 5.0, but it's on the way). The app also allows you to manage your RAM and share the phone's or tablet's Internet connection with your laptop, PC or Mac. To check the whole list of things that you can do with this awesome app, visit the Play Store page here.
The app is free to download, with premium subscriptions available at $1.99 per month or $19.99 for the annual subscription. If you wish to give it a try, you can find the Android app in the Referenced Software section. And don't forget to download the accompanying desktop app here.
VIA: Android Police