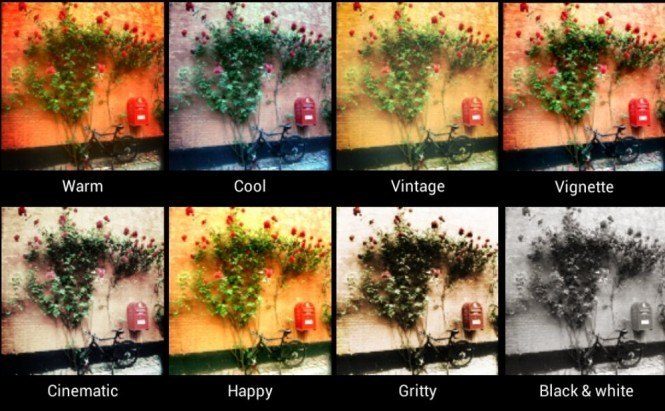 There is More to It than Instagram
People tend to think that there are certain phenomena in our life that will never cease to be enormously popular. These are things that we use every day, and what matters here is that we even can't imagine how we used to live without them. What we're often missing is that actually as times change, these things undergo change as well.
Let's get straight to the point: Instagram is one of the trendiest apps - and social networks - these days. This ubiquitous application enables users to enhance their images by applying a variety of filters to them (to be precise, you can choose from 18 effects in total). Then you can resize your pictures and after that you can share the resulting image with your friends.
Before
After
But there's of course a fly in the ointment. The seeming diversity of features is actually rather limited: each new option needs to be installed or, even worse, you may have to pay for it. And even though you may be trying to expand your Instagram into an all-in-one kit for your photos, even after you install everything possible, you can still hardly call Instagram an independent and full-fledged image editor.
Recently, two giant companies - Twitter and Google - made an attempt to shift Instagram and have a bite of its popularity. Right now it's hard to judge whether they have managed to overthrow Instagram or not, but I can at least try to give you an overview of what they offer and let you decide if they can turn out to be viable alternatives.
Twitter
Twitter has launched its own library of filters for its Android and iPhone applications. Basically, now its users can easily post and refine pictures right from their Twitter app.
To achieve this, Twitter welcomed Aviary to its family, in the sense that it is Aviary that powers all the filters and effects. Let me give you a more detailed look into the program: the application allows you to choose from 8 filters ranging from black & white to vintage. Then you can preview how each of them will transform your image. After that you can apply a frame or use the auto-enhance feature. That's basically all the editing work that you're expected to do.
Preview of filters
Frankly speaking, the application looks rough around the edges. The number of filters doesn't impress; and the features, to put it mildly, are quite basic. It seems that Twitter's main concern was to launch the app at all costs as soon as possible, without paying much attention to its capabilities. I strongly believe that Aviary should do much more work on the app for Twitter users to consider scrapping their cherished Instagram filters.
Google
Google, in its turn, has introduced a gorgeous version of Snapseed, which is now available to both Android and iPhone users for free (by the way, the iOS version of Snapseed used to cost $4.99 until the Android release). In fact, the application is something most users could only dream of to this point. Seriously, Nik Software did a great job: the app looks very sophisticated and is very potent, but the interface is still pleasing to the eye and very elegant.
Effects
The application offers you basic adjustments like color tuning, straightening, and cropping. Then, after you're done with the basic editing, you can start applying different filters: for instance, drama, grunge, black & white, and vintage - but once you're inside a filter you'll find an even bigger diversity of options to choose from, like intensity, saturation, etc. Moreover, you can combine filters and effects, which allows for an infinite number of editing options and lets you make your pictures into something really terrific. And in addition to that, you can set control points, which let you enhance specific areas of your pictures rather then entire images. Finally, you can easily share your resulting images via Google+ or other services.
So, now that you have an overview of the apps that can edit and share your images, you can see that each of them has its own advantages and disadvantages. Ultimately, your choice will depend on what you are looking for; i.e. if you only need a simple and quick editor, then Twitter's library or Instagram will definitely be enough, but for those who are willing to have more options and more control over editing features, Snapseed is the best choice.