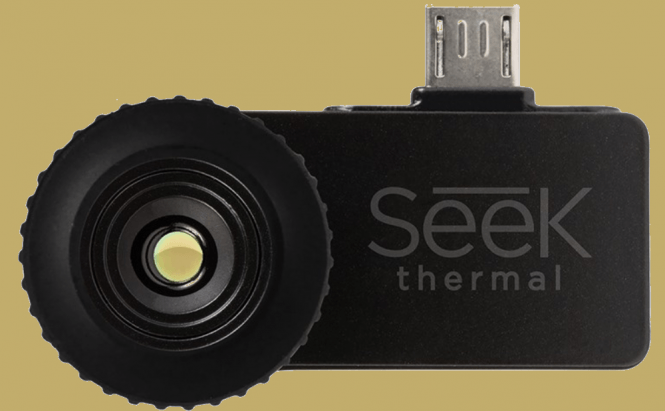 This gadget brings thermal-imaging abilities to your phone
If you ever wanted to capture thermal images, then you probably already know how expensive the devices that offer this kind of capabilities actually are. Furthermore, even if you do have the money, there's always going to be an extra gadget that you need to carry with you and that could be problematic. Seek Thermal's CompactPro offers a new thermal-imaging solution in the form of a small accessory that you can plug into your Android and iOS smartphones.
CompactPro
CompactPro only ways half an ounce and, as you can see in the images, it's very small, so carrying it around won't be a problem. Despite its small size, the gadget offers a 32-degree filed of view, a 320 x 240 sensor array and can function from 1800 feet away from its target (about 550 meters). As far as its thermal readings go, the sensors work between -40 degree and 625 Fahrenheit or between -4 and 329 degrees if you're used to the Celsius scale. In case you're interested in buying one, it costs a little less than $500, so it's not exactly cheap, but it's affordable in comparison to other devices with thermal-imagining capabilities.
CompactPro
In order to use the device on your phone you will also need to install the complementary apps on your smartphone, which can be found for free on both Google's Play Store and on Apple's App Store. According to the company, the application will be updated this August to allow users to store images with 76,800 pixels which are great for post-analysis.
If you're interested in image capturing devices and apps, you might also enjoy reading about "Unfade - a new iOS app to restore older photos" or Samsung's Gear 360 camera.