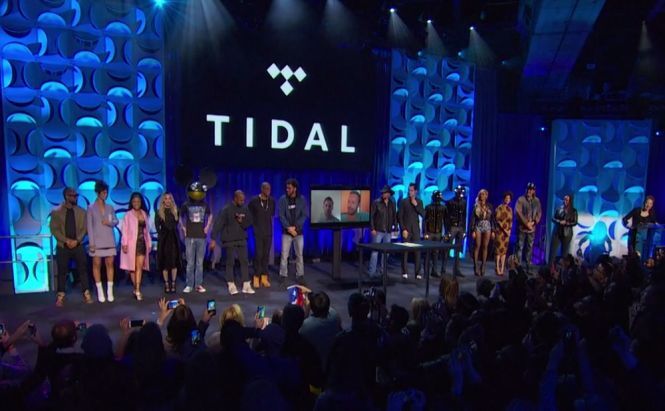 Tidal – Music Streaming Service Made by Musicians
Tidal was initially launched by a Norwegian company called Aspiro and its main feature was the lossless quality of music records it provided for a monthly fee of about $30 – the payment is twice as much as, for instance, that of SoundCloud. The refreshed Tidal has just been revealed, so let's have a look at what we can expect of Tidal with Jay Z and Project Panther Bidco in charge.
A group of artists, including Jay Z himself, signed a document that gives Tidal exclusive rights to rotate their tracks before Spotify or any other music streaming service. The list already includes Kanye West, Rihanna, Beyoncé, Madonna, Nicki Minaj, Jack White, Coldplay, Daft Punk and Usher. During the conference the artists were referred to as the "owners" of the platform. No doubt, there are lots of people behind the project, but, on the whole, Tidal presents itself as a music streaming service made by musicians.
As the creators say, Tidal is "a single destination for artists and fans to share ideas, exclusive content, songs, videos, studio sessions, rough tracks, personal conversations and more". This sounds like Tidal is a mixture of a radio station, a digital magazine and a social network (well, sort of), which is pretty cool if more musicians join in.
Except for the streaming music, the subscribers will get access to exclusive editorial content, offline music playback and other features. The subscription plan also changed: $19,99 (premium plan) or $9,99 (common plan). The service is also available on Google Play and iTunes App Store. The service also offers a free trial period of 30 days for those who wish to give it a shot. If you are interested, you may visit Tidal website to learn more details.
P.S. Do you think Jay Z and other artists will manage to fall in line with other music streaming giants? Leave your opinion in comments.