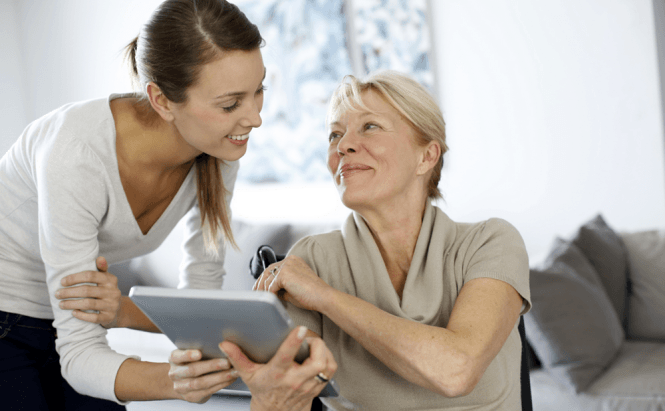 Tired of your parents' tech-related questions? Use Mummo
I'm not sure if you know this from personal experience or not, but I do. One of the most annoying things ever is trying to answer a tech-related question without seeing the problem with your own eyes. Sure, there are times when it is possible, but when you're not using the same software and the person on the other end of the line is technologically impaired (for lack of a better word), it can get really frustrating. The good news is that I've recently learned about a new project called Mummo, which might give you a better way to deal with this kind of problems.
At the moment, Mummo is just a project (the service doesn't even have a domain yet), but it was already posted on TechCrunch, so the team behind it seems serious enough to go through with it. Mummo will be a sort of support service, but for the simpler IT-related problems. Basically whenever your mom has a problem with her printer, or when she wants to upgrade her operating system, she would message Mummo instead of calling you and the service would automatically find her a nearby helper to solve the problem. The helper would then call the person with issue and try to fix things over the phone. If this solution isn't an option, then he or she would make a house call.
As far as I could tell, at least in the beginning, this service will only be available in London, but if it turns out to be a success, it will most likely expand to other regions. What's really cool is that the person with the tech problem will be able to pay the helper as much as he or she wants to (withing the accepted range of prices). The tariffs range between 1£ and 10£ for phone solutions or between 10£ and 30£ for house calls. Furthermore, you only pay if the issue gets solved.
Talking about her project, Mummo's founder Heidi Kähkonen stated: "We find that older people are worried about clicking and playing around with gadgets. [..] We allow anyone who has a basic understanding of tech and some free time to register to be a helper on Mummo." If you're interested in other solutions to help bridge the gap between elder users and technology, you might also want to check out Helga's article: "Simplified Software for Silver Surfers".