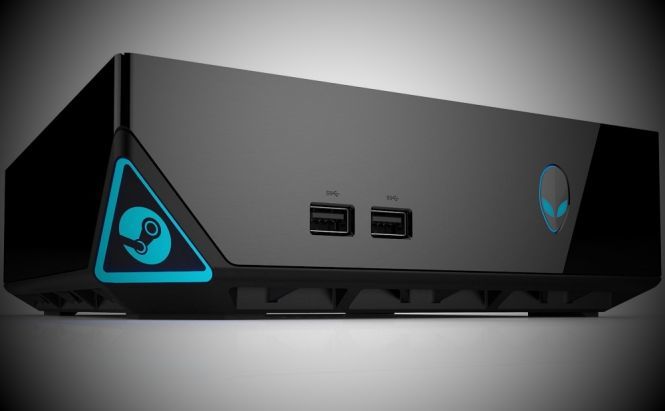 Valve's Official Steam Machines are Ready for Sale
What exactly is a Steam Machine? Basically, it's a gaming console that runs Valve's homecooked Steam OS and is capable of delivering PC-quality gaming experience to any HD screen in your house. If you wish to learn more about Steam Machines, you are welcome to check out the article in which my colleague, Vlad, covers all the major features of this piece of gaming hardware. The official release of Steam Machines was rescheduled so many times that it may even tussle with the release date of GTA V for PC. But it seems that there are no more chances for delay, as the pre-order of Alienware and Syber Steam Machines is now official.
Both Alienware and Syber are available in several configurations ranging from a Core i3-based model from Alienware ($499.99) to Core i7 edition from Syber ($1,419). All the mentioned consoles, as well as Steam Controller ($59.99) and Steam Link ($59.99), can be pre-ordered from Steam Store straight away. The shipments are promised to be made by October 16, which is a month ahead of the official release (currently scheduled for November 10). However, according to several sources, the purchase is not available worldwide at the moment. So if you cannot access the Store using this link, be sure to check it a bit later, as we cannot say for sure when exactly (if ever) the pre-order will become available in your region. Alternatively, you can try your luck and find the Steam Machine of your dream at GameStop, using this link. Stay tuned, Valve says that there are more Steam Machines coming soon.
Personally I, as a diehard PC fan, would rather buy a high-end graphics card. And what do you think, gamers? Would you buy a Steam Machine, or maybe this is just a waste of money and you'd better keep saving up for something like Area 51? Hit the comments below and leave your opinion.