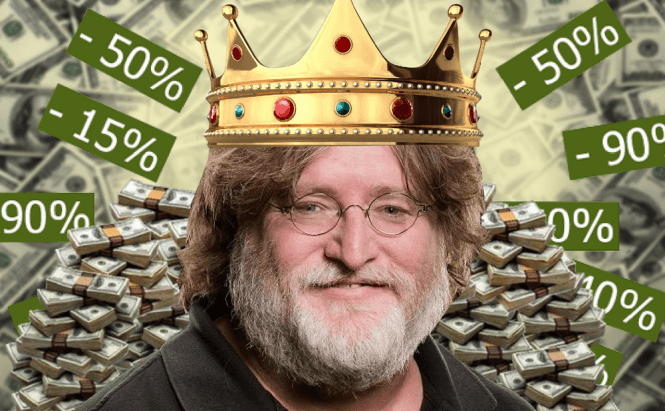 Watch out wallets! The Steam Summer Sale is here
If you're a gamer, then this would be a good time to ask a friend to keep an eye on your finances as Steam's Summer Sale has just begun. This year it's officially called the Steam Summer Picnic Sale and it will stretch between today and July 4th, so you have plenty of time to enjoy the numerous discounts available. Of course, many of those who are interested in this event already knew these dates, as PayPal was nice enough to leak them for all to see.
As far as offers go, I already have my eye on a few ones that are quite tempting: for example, all the titles released by the Deus Ex franchise are 75% cheaper, which means that if you've ever wanted to play one of their games, now's the time to buy it. Additionally, the Call of Duty games are between 50% and 70% cheaper, this year's NBA game is 80% off, Arma 3 (except Apex) has a 50% discount, while the rest of the titles from the series are 80% cheaper and even heavy-weight games like Witcher 3, GTA V or Fallout 4 have significant discounts. Of course, everything that I've just mentioned is just a small fragment of what's available; there are almost 13,000 games on sale, so you will surely find something interesting to buy. Furthermore, the Summer Sale also extends to some of the hardware sold on Steam's store.
Unfortunately, this year there will be no Community Choice votes, Flash Sales or Daily Deals, so basically, everything that's being offered today will still be available at the end of the sale period. However, since this is the only downside to Steam's refund program, I guess that we can't really complain about it.
If you like games, you might also enjoy reading some of our older articles like "Forgotten gaming gems" or "Best Episodic Games".