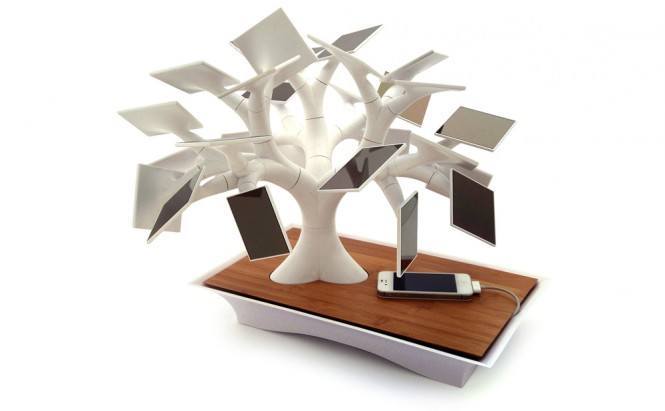 7 Uncommon Ways to Charge Your Smartphone
How do you power your gadgets? Do you use general methods like a common charger, USB cable, and car charger, or is it a more sophisticated way? Surely, all of us know about portable backup batteries that keep our phones going in long distance trips or when we're staying out of home with no power source around. But what if even your extra battery is dead and you need to place an immediate call? For cases like this, there are more unusual and bizarre ways to power your device. And they're not just some half-baked ideas, they are actual gadgets ready to be purchased and used. Here's a list of chargers that use various sources of energy, some of which you may have never thought you could use to juice up your phone.
Sun
If you're a regular traveler, you've probably heard of mobile solar charges. Solar energy is one of the major renewable power sources used, and there is a great number of various solar charging models available at different cost, many of which look pretty creative. One of the most unique designs belongs to a charger called Electree mini. It is a white sculpture in the shape of a tree with solar panels instead of leaves. Beside its direct function it can be used as a very elegant decoration at your home. I wouldn't call it portable, but its aesthetic design certainly looks very pleasant. Electree mini comes at the price of €199.
Electree mini
Water
Water is the next major source of renewable energy that can be used to power your smartphone. But, unlike solar-powered charges, it doesn't depend on the weather conditions. PowerTrekk is a portable charger that can generate electricity from water of any kind. It is very easy to use and works with most USB powered devices. PowerTrekk may turn to be a real lifesaver in emergency situations or a perfect companion when you're traveling. The product can be found at the price of $149.95.
myfc PowerTrekk
Fire
BioLite CampStove is a perfect choice for camping - it will not only cook your dinner but also charge your devices converting the fire heat into electricity. Besides, CampStove doesn't require any fuel to buy as it runs on twigs that you pick up. Twenty minutes of charging will be enough to provide approximately sixty minutes of talk time for your smartphone. This green energy producer can also turn out to be very handy in case of a long-term blackout as you will have a device to cook meals and charge your phone to place an emergency call. CampStove can be purchased for $129.95.
BioLite CampStove
Wind
If you think that wind energy can be used only at some windy places then you should think again. Or have a look at HYmini, a lightweight handheld device with a wind turbine that can convert wind into device-charging energy. You can fasten Hymini to your arm or attach to your bicycle and enjoy the run or ride while charging your cell phone. The price for the basic package is $49.99.
HYmini
Cycling
Another eco-friendly way to power your phone using your bicycle is to install BikeCharge Dynamo. What could be 'greener' – pedaling to boost your health, cut down on air pollution and not only reduce energy consumption but actually produce enough to power your smartphone! The BikeCharge Dynamo system can be easily installed to almost any kind of bike and it can convert energy to almost any device that can be charged via USB. Two or three hours of cycling will be enough to fully charge a mobile phone. BikeCharge Dynamo is available at the price of $119.99.
BikeCharge Dynamo
Hand Cranking
With BoostTurbine, you can charge your gadget by hand cranking it. Five minutes of cranking gets you about one minute of talk time. Probably, BoostTurbine doesn't seem very effective if you need to fully charge your phone, but it is a good option to keep your battery alive in case of emergency since it is small enough to fit in any purse. You can purchase BoostTurbine with a 2000-mAh battery for $69.99 and with a 4000-mAh battery for $89.99.
BoostTurbine
Heat Disparities
Our next device can use the energy provided by hot or cold drinks. Epiphany onE Puck's engine works using heat disparities. You place such heat source as a hot coffee, a candle, or ice on the device and it provides enough energy to fully charge your mobile phone battery. Epiphany onE Puck is very lightweight and portable – you can take with you on a trip or just in case your phone runs out of juice somewhere in a bar and you can use your cold beer to charge it. Epiphany onE Puck sells for $115.00.
Epiphany onE Puck
All these devices will help you keep your cell phone battery alive even when your common charger isn't at hand or in case the power goes out. There are much more concepts how to convert energy sources of various kind into electricity to charge a gadget, but most of these ideas aren't fully realized yet. I'm going to tell you about them next time.