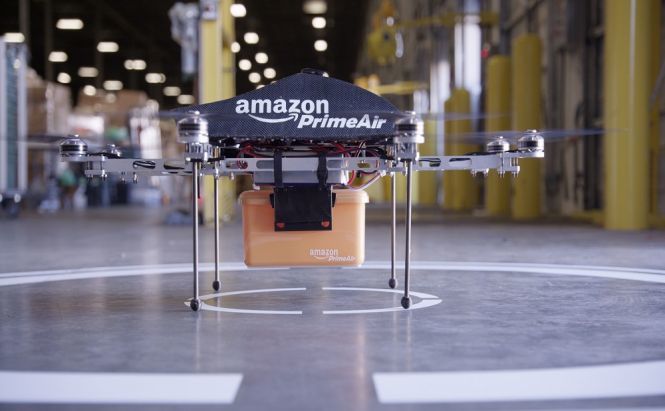 Amazon Gets Permission to Test its Delivery Drones
It's official, the U.S. Federal Aviation Administration gave Amazon permission to test Prime Air – the company's drone delivery service. Previously, the FAA came up with a set of rules, opening the path for the use of commercial drones. Amazon also falls under the previously announced regulations: all the flights should be performed during the daylight hours and under 400 feet; the drone operators are to maintain visual contact for the whole flight duration and have a pilot's certificate. In addition to the usual requirements, the FAA will require Amazon to provide flight logs every month.
"The company must report the number of flights conducted, pilot duty time per flight, unusual hardware or software malfunctions, any deviations from air traffic controllers' instructions, and any unintended loss of communication links. The FAA includes these reporting requirements in all UAS experimental airworthiness certificates."
Amazon has not given any comment so far, and we cannot say for sure if the test flights will involve actual deliveries. Even with all the strict limitations, the permission was granted much earlier than anyone would expect and, hopefully, the FAA will keep up the pace.