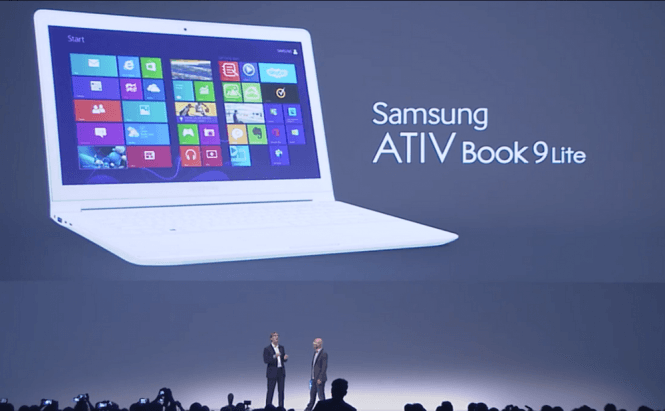 Check out Samsung's ATIV Book 9 Lite second generation
Samsung's venture into the notebooks market hasn't been very successful so far, but the company hopes to change that with the second generation of the ATIV Book 9 Lite. At the moment, the device has only been launched in Korea, but in 2016 it will be released on numerous other markets including North America, Europe, Australia, New Zealand, Japan and Taiwan. Although the Samsung website doesn't list an official price just yet, the first generation of notebooks is being currently sold for $799.
From what I've seen, the device looks quite cool, featuring an ultra-thin design (it's just 0.7 inch thick) and weighing a little over 3 pounds (1.4 kilograms). ATIV Book Lite 9 embeds a 13.3-inch screen with a 1,920 X 1,080 full HD resolution, has a quick boot time of 8.0 seconds and a wake up time of 2.0 seconds. Under the hood you will find an Intel Pentium 4550 CPU, 8 GB of RAM, an Intel HD 510 graphics card, an 128GB SSD drive and a reliable 30 WHr battery. Additionally, the device will also feature USB 3.0 as well as USB 2.0 ports, a SDXC card reader, a mini Ethernet jack, a HDMI port and WiFi as well as Bluetooth connectivity options. In the interest of fairness, I must also tell you that in order to make this notebook as affordable as possible, Samsung had cut a few corners so the chassis is made out of plastic instead of metal.
In case you're a fan of Samsung devices, you might also to check out the 18.4-inch tablet: Galaxy View and the Gear S2 smartwatch that arrived to the U.S. this October.