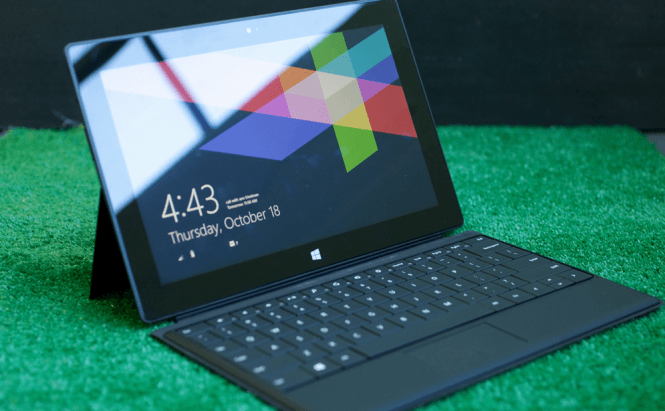 The best tablets of 2016
Today, the world is moving faster than ever, and a lot of people prefer mobile devices that pack enough power to allow them to work or perform complicated activities, so tablets are at an all-time-high. If you're not impressed with the current technology on the market, the year to come is bound to bring at least one device that will interest you. Here are the best tablets that will arrive in 2016.
iPad Air 3
iPad
Originally set to arrive in October last year, iPad Air 3 has been postponed until March 2016, so we have to wait a little bit longer in order to see Apple's latest tablet. This ultra-thin device, that will run on iOS 9, features 3GB of RAM, a 9.7-inch screen with a 2K resolution, an A9X processor, an 8 MP iSight rear-side camera and a 2 MP front-side one. As far storage space is concerned, the tablet will come in 3 versions offering 16 GB, 64 GB or 128 GB. The price hasn't been officially announced yet, but since the iPad Air 2 has started at $499, we have no reason to believe that this model will be any cheaper.
Asus PadFone S2
Asus PadFone S2
Asus's next device will be a very interesting phone/tablet combination featuring a a Qualcomm Snapdragon 820 CPU, a 10.1-inch 2K (full HD) screen, 4GB of RAM, a 21 MP back and an 8 MP front camera. The device will be powered by Android Marshmallow and will come with either 32 or 64 GB of storage space. At the moment, there is no official information about how much Asus PadFone S2 is going to cost, but we will probably find out soon, as the tablet is set to hit the markets in March 2016.
Dell XPS 12
Dell XPS 12
Dell XPS 12 is actually a tablet/PC hybrid with amazing capabilities. The device will feature an 11-inch screen with 4K resolution, an Intel Core M chipset and 8 GB of RAM. Additional advantages include a built-in keyboard dock which will ship with the product (so you won't need to buy it separately), USB type-C connectors and a slim design. Dell XPS 12 will run on Windows 10 and should arrive between January and March this year. There's no word yet about how much the hybrid is going to cost, but it surely is going to be pretty expensive.
HP Elite X2 1012
HP Elite X2 1012
Last on our list, HP Elite X2 1012 is a high-end tablet designed for the business users. Unlike the previous entries, details about this one are pretty scarce, so I'm mostly guessing right now. As far as I know, the device will feature a 12-inch screen with 2K resolution, at least 3 GB of RAM and an Intel Core M processor. The HP Elite X2 1012 will be powered by the Windows 10 operating system and will also feature a detachable built-in keyboard. The price will be more than $500 (I have no idea how much more, it can even go as high as $1,000) and the tablet is supposed to hit the markets within the first three months of 2016.
In case you're interested in more cool tech gadgets, you should check out top 5 fantastic inventions of 2015 or, for comparison purposes, read about about the best tablets in 2015.