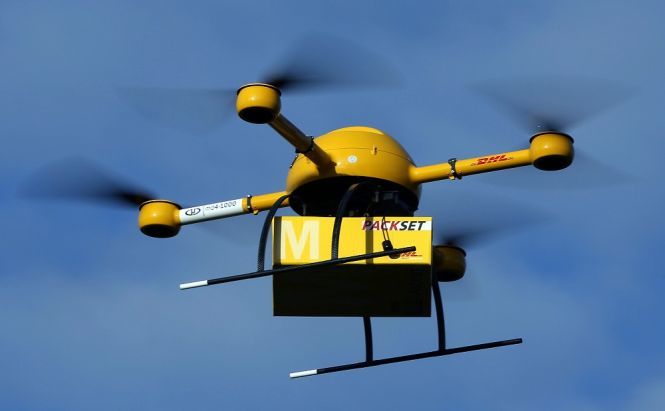 DHL Joins the Drone Race
While Amazon and Google are busy fighting the bureaucracy to make FAA allow them to test the drone delivery service on the territory of the U.S., the largest retail company in the world has already started sending its drones to a German island. Unlike Google's Project Wing and Amazon's Prime Air, DHL doesn't have a mysterious codename for its service. After all, it's just delivery, right? Though the company does have a special name for the unmanned aircraft they are using - 'parcelcopter'. Another thing which sets DHL aside from the two tech giants is that their project is claimed to aim at delivery of supplies necessary in urgent situations, like earthquakes, floods and other emergencies. Maybe this was the decisive factor that allowed DHL to gain approval from the German transport ministry and air traffic control authority.
The first rounds of testing were carried out almost a year ago, when the company launched its drones to deliver medicine packages. Back then, in 2013, the drones were controlled manually and the distance was relatively small (the packages were transported over the Rhine river to the company's headquarters in Bonn).
Now the company has integrated GPS into the parcelcopters, and the automated drones are packed with medical supplies and ready to travel towards Juist - a small island with no cars and population barely exceeding 1,500 people. The parcelcopters will fly 12 km in a flight area where no other transportation is permitted. The trip is going to take around 15-30 minutes, depending on weather conditions.
The first flights are going to start on Friday and will continue up to the mid or late October.