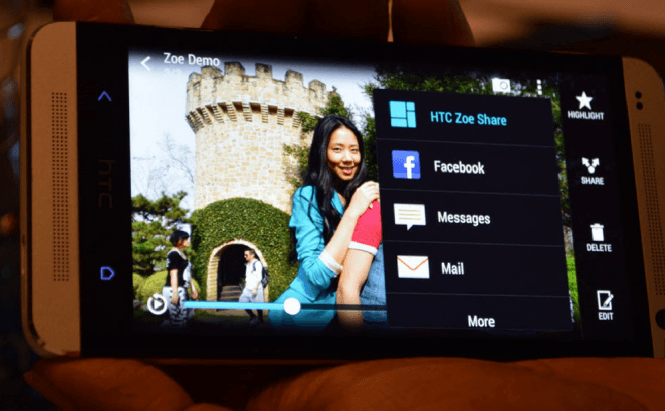 HTC Unveils Zoe, a New Video Editing App
Yesterday, the freshly founded Creative Labs division of HTC officially released its newest app named Zoe. The application is the company's first cross-platform video-editing tool for mobile devices. Furthermore, Zoe offers an Instragram-like environment where users can share their videos with the rest of the world.
Zoe allows you to stitch together 2 to 16 pieces (photos or videos), insert texts and filters, add your own background music and create personalized presentations. The application, which was originally one of the most popular features of HTC ONE, has been in beta testing since August and is now ready to be launched as a standalone tool for the general public.
As the Internet World spins around social websites such as Facebook or Twitter, Zoe might also be HTC's attempt to infiltrate the market and build their own social network. The app is designed to help you share your video creations with your buddies or the entire world.
Another important thing is that Zoe will be one of the first HTC apps available for Android smartphones and iPhones. The applicaiton can be found as a free download on the Google Play Store for Android devices and will soon come to the iTunes store for iOS powered phones.
At Wednesday's Double Exposure event, HTC also revealed its flip camera called Re and launched a new selfie-focused smartphone called Desire Eyes. The phone embeds two 13 megapixels cameras (front and rear), which means that it offers the most powerful front-facing camera that we have seen on a smartphone.