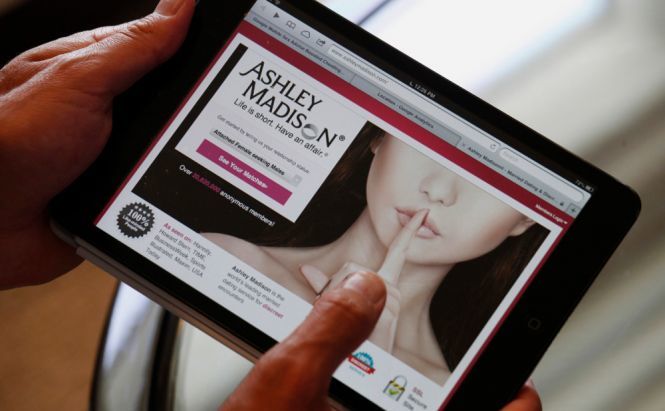 Infamous Dating Site Exposed By Hackers
An international dating site Ashley Madison, marketing itself specifically as a platform for people who want to have an affair and cheat on their current partners, has recently been attacked by hackers who have leaked personal information of the site's 37 million members.
The group of hackers responsible for the attack is called the Impact Team. These particular hackers are known for attacking dating sites and have already compromised data from several other sites owned by the founders of Ashley Madison, Avid Life Media. The hackers claim to have full access to personal records of every individual site member, as well as the financial records of Avid Life Media and other sensitive information. They have substantiated the claim with releasing several internal documents of the company along with credit card details.
ALM has publicly acknowledged the attack and confirmed that authentic data was stolen. The company is currently working to remove the disclosed material from the net. However, the Impact Team claim that they will continue with further attacks until their demands are met. They demand full shutdown of Ashley Madison and another similar site, Established Men. A manifesto released along with the information confirming the hack states the following: 'Avid Life Media has been instructed to take Ashley Madison and Established Men offline permanently in all forms, or we will release all customer records, including profiles with all the customers' secret sexual fantasies and matching credit card transactions, real names and addresses, and employee documents and emails.' The reason for such a fight against dating sites is claimed to be the dishonest policy of ALM concerning privacy protection. The company demands payment of £15 for a 'full delete' of a member's profile data if said member wishes to leave the site. However, the Impact Team claims that no full delete actually takes place after payment, and private data remains in ALM's possession along with real-life credit card data linking the profiles to people who otherwise wished to stay anonymous.
ALM suspects that an insider was involved in the attack, possibly as an accomplice to the hackers. The company's chief executive, Noel Biderman stated: 'It was definitely a person here that was not an employee but certainly had touched our technical services.' The Impact Team's manifesto confirms this to an extent, as it contains an apology to the company's director of security, claiming that the executive could not have prevented the leak.
Currently, ALM is working with the police on eradicating traces of disclosed information in accordance with the Digital Millennium Copyright Act. The company has issued an apology to its clients and called the attack 'an act of cyber-terrorism'. Meanwhile, the Impact Team remains at large. Given the sensitive nature of the sites in question, further developments in this story are sure to follow.