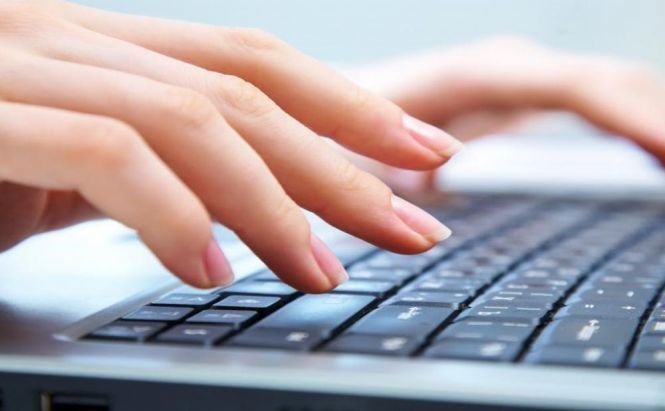 Let's Increase Typing Speed
If you are reading this article, then it's not hard to guess that you've at least opened the browser and entered our website in the search bar. So, typing skills are the integral part of nowadays pupils and students; workers and unemployed people. We all, young and old, have to use a keyboard be there a school presentation, a CV, a nickname in the game or a social network communication. Fast typing really matters.
Improving your typing speed productivity will be highly appreciated at work (current or future). It won't hurt anyone to hire a perfect proficient. The Internet offers potential for independent study. That means that you have almost unlimited possibilities in discovering your skills.
If you consider to be a typing veteran, you might be interested in touch typing. Did you hear about it? Frank Edward McGurrin developed this method of typing without looking at the keys. You don't even need to take any courses away from home to master the technique. Your typing speed increase is now available to test on your PC or device.
To help you out, here are some tips on how to improve your skills or even cope with touch typing. You will also find some online tutors that will let you take advantage from.
Fingers position
Fingers position
Almost all servers that offer typing training tips start teaching with the most important thing – fingers disposition. At the beginning of the course you learn which hand or finger to use and when.
The lessons start with typing some keys (letters and numbers) in particular order and with particular speed. They teach your fingers to fly around the keyboard in the right way.
I found typing web's free tutorial the most useful one because it offers not only keypad and keyboarding guides but also animated tutorials that illustrate the process and makes learning easier and more useful. You can also test your knowledge right there and estimate your results. You have an option to choose among text topics such as BBC News or a default one. The service performs a well-structured interface that simplifies the navigation.
It might be interesting for you to start studying with a funny game where you can also practice in typing.
Keys location
Keys location
Once your fingers retain their position (the left hand is on the left side and the right one is – try to guess), the next thing to learn is where each keyboard section is placed. Now you have to try typing a text by pressing the keys without having a look at them. Yes, it might seem hard, but at the beginning only. In a couple of minutes it becomes entertaining and exciting as the speed increases. The principle of the text reproduction you see on the screen swallows you up.
I found a lot of online services and here is one of them that offers this training skill. The best feature for me is choosing between levels. It shows different courses for everyone, be there a beginner or an advanced typist. 'Your Problem Keys' section will help you identify your weaknesses and improve the typing skill according to their correction.
Speed improvement
As you already know how to find this or that key by the correct finger without peeking (or almost without), now is the time for speed skill improvement. Everyday practice is the most effective and proved way to become a lightning fast typist.
Remember that the greatest part of your efforts is in the past, and you are on the homestretch. Use this online service to improve the last jerk to the triumph.
Touch Typing
Touch typing
Touch typing means muscle memory. It's the highest stage of studying. I tried several services such as www.typeonline.co.uk, that help you learn this technique and would like to say that it's rather exciting to reveal new skills of hands activity. If you are interested, try these tutorials as well, and open up new horizons.
This service will help you learn more about touch typing and find out a simulator that will lead you to the proper typing.
Competition Mode
From this very moment you are prepared to compete with other speed-typing addicted members. You can easily find a lot of free tests online. I found this one where the tournament table is right on the front page.
The online services make passing the test as easy as you can only imagine. Just open the web page, pass the test, and you will see the result on the screen immediately. Take advantage of speed typing tests on a regular basis. The victory will be a deserved result of long-time practice efforts.
To improve all methods functionality, here is some extra information to note. When you start working, don't worry too much about the manicure. To ensure a fast typing speed, two fingers are hardly enough. It extremely slows down the process.
Dictation typing
So, my advice is to use both hands and it will keep going noticeably faster. Don't be afraid to start: the proper services are developed to consider various skill levels, from the very beginning.
Don't allow your relatives to relax. If you've decided to learn typing without external help (I mean tutorials), and don't know what to start typing with, find your favourite book or morning newspaper article and try to retype the text as fast as you can. But the most effective way to start out with is to ask someone to help you by reading the text aloud. But I would recommend not to avoid tutorials developed for this purpose. It's interesting: in my childhood, we've competed in reading words per minute at school. Now we compete in typing words per minute at a computer.
Don't be scared of mistakes. First of all, imagine the time you can spend out of your computer if you learn to type and finish work faster. Willing followers always learn from mistakes and stay the course. Here is what differs them from those who have to. Try to adjust yourself to diligent studying and not to get bored when something goes wrong. The tutors will improve your speed, technique, and accuracy.
Practice
They say good posture is very important too. Let's believe and try.
Choosing the proper technique will provide an easier and more comfortable learning when it comes to increasing typing speed. Nobody can guarantee the overnight result, but little strokes fell great oaks: good old practice again and again.