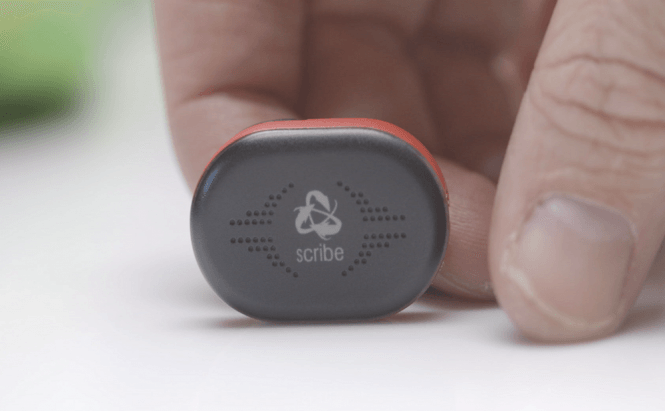 RunScribe, The Wearable for Granular Gait Analysis
Athletes and running geeks may soon have a brand new wearable gadget to try out. RunScribe is a small device which provides its user with in-depth granular gait analysis. To put in simple terms, this gadget will help you avoid jogging injuries (theoretically), and will improve your running technique.
The way RunScribe works is pretty simple. The small device is attached (clipped) to the back of your running shoe, and once you start running, the gadget will use its sensors to analyze your gait and store the data it requires on a small embedded flash memory. Once you've completed the running session, RunScribe syncs the data to a cloud storage service and displays a wide variety of granular charts and graphs, thus enabling the user to perform an in-depth gait analysis.
This new gadget uses a 9-axis sensor to measure data such as contact time, swing excursion, pronation (the body's response to the ground forces), stride length (distance of an average step), stance excursion, etc. In order to help you save time, RunScribe compiles an overall score for each of your runs, so that you have a quick way to compare your jogging sessions without having to go back to each one to check every parameter.
RunScribe on a shoe
Besides helping athletes improve their running technique, another interesting utility of RunScribe is helping its users decide which shoes help them achieve the best results when it comes to running. If this innovation becomes popular enough, the gadget can amass a comprehensive database of running shoes, giving you completely unbiased information about which shoes best suit your running style.
At the moment, RunScribe is still a prototype, but if its KickStarter campaign manages to gather enough money in the 17 days it has left, the device may soon become an everyday reality. For more information you can visit the RunScribe website.