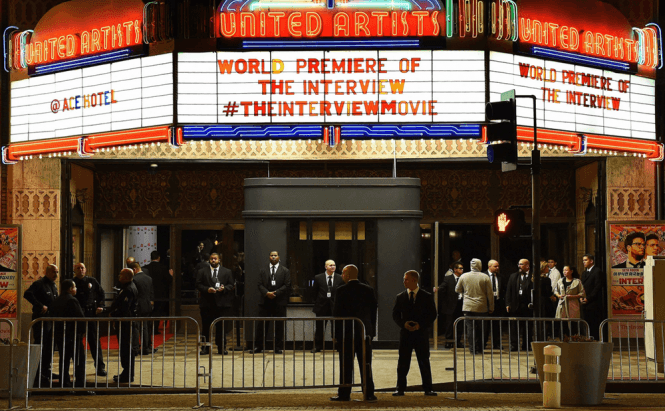 Sony Gives In to Hackers and Cancels 'The Interview'
If you've been paying any attention to the news lately, I'm sure you already know all about The Interview and the ordeal that Sony Pictures Entertainment had to go through for producing it. The sad news is that after all the fuss, we might not even be able to watch the comedy as Sony has decided to hoist the white flag and pull back the movie from theaters. While I can't exactly condemn their actions, I'm a little bit disappointed that I didn't get to see what the hackers got so upset about.
In the last month, the US branch of Sony has been run ragged by hackers who have stolen confidential data about all their employees as well as freelancers and celebrities that have worked for the company. Furthermore, the cyber terrorists also stole several movies that were waiting for their debuts in theaters and leaked them on file-sharing websites. To put the icing on the cake, a few other documents, such as private emails exchanged between high ranking Sony execs as well as contracts termination information, also got uploaded to torrent sites.
The main reasons for the cancellation were the terrorist threats openly made to any theater that would dare screen the movie. Since the security of the employees and customers are paramount for their businesses, many cinemas backed down and decided not to show The Interview. Another important piece of information is that after stalling as much as possible, the US authorities have finally disclosed through unofficial channels that the hacker group named Guardians Of Peace (GOP) are acting on behalf of Korea.
Being aware that the threat against them is very real and with most of their partners backing down, Sony Pictures Entertainment felt obligated to cancel the movie altogether. The Interview, a comedy portraying two American journalists involved in a plot to assassinate the Korean leader, was supposed to have its premiere on the 25th of December. Now, it might just remain the most well-known movie that nobody has ever seen.