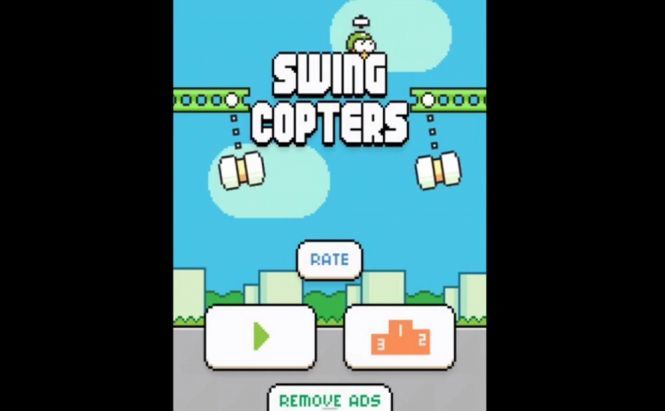 Swing Copters – a Flappy Bird Sequel
[UPDATE] The game was released for Android and iOS. Get it in Referenced Programs and enjoy your anger.
As Flappy Birds: Family is still unavailable for mobile devices, the creator of the notorious title has decided that the time has come for him to make up something new. But it seems that he is not going to give up the concept of passing through green pipes so easily. Swing Copters, a new game from Dong Nguyen is going to hit the markets in just a couple of days – the official release of the iOS app is settled for August 21.
Some say that it is yet another clone of the original title, but don't be deceived by the evil tongues! Swing Copters is completely different from the first game by Dong Nguyen in its revolutionary ideological compound - you'll have to move upwards instead of to side. Check out the video from TouchArcade below.
… yeah, right, it looks like a clone. A more difficult one, though. Just passing through the pipes looks really hard and with those hammers the game becomes ridiculously difficult. But this was exactly the thing that made us play Flappy Bird again and again and again, right?
The game will be free to download and have an in-app purchase to get rid of the ads for $0.99.
Source: TouchArcade