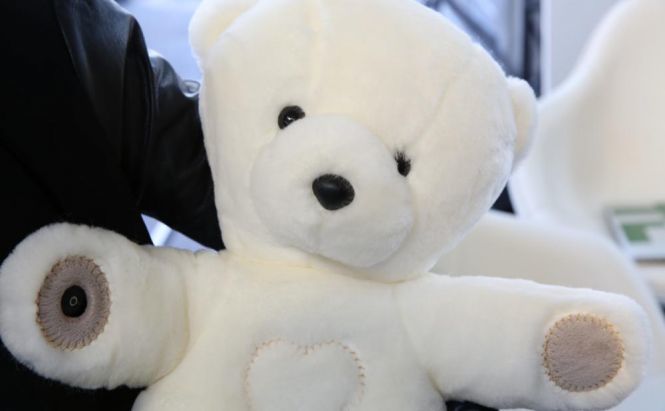 Teddy The Guardian Is Available for Preorder
Teddy the Guardian is a pretty white plush bear which measures such important vital signs as kid's temperature, heart rate and oxygen saturation level with a soft paw touch. A child won't be afraid of a doctor as it looks like an ordinary toy. Teddy was developed to help pediatricians and worried parents to immediately see the instrument reading on the mobile screen using an app through the wirelessly active sensor.
The developers of the fluffy friend are two nice young women from Zagreb, Croatia. Their products are all hand-made, but their cost isn't low - $499 per each item in Europe and $250 for global sale. It's also noticeable that they donate bears to European hospitals to help children get rid of the fear of clinic nurses and physicians.
The bear is equipped with a kid's rhythm beating heart that changes its color if something goes wrong, e.g. if the temperature changes.
"The idea behind disguising medical tech in a lovable toy is to provide parents with more accurate, consistent and reliable data points that will give a meaningful and complete insight in the child's health condition," said Josipa Majic, cofounder.
Teddy the Guardian has about $716,000 in preorders, which is not bad. The company introduced its product at the 2015 International CES as a daily object related to the Internet and mobile apps. The fluffy toy is about to appear for sale this spring.