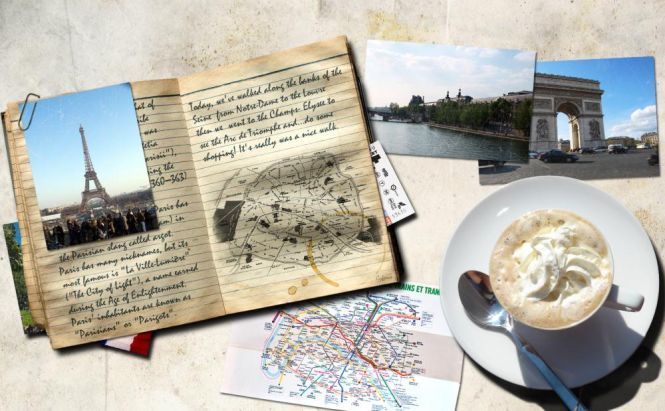 11 Free Apps for Offline Travelers
The Internet absence is one of the most common difficulties for travelers during the trip. But it doesn't mean that you should take a heap of paper maps or a notebook with useful information about unexplored place. You can just download one of the apps on the smartphone, that work without the Internet access. And no matter what it is – a city map or a route planner. Planing your voyage, it's very important to prepare as hard as you possibly can.
How will you move in on the alien ground? How to find the objects you need? How to save your time? Reveal 11 rescue-ranger-apps and don't worry about searching Wi-Fi or spending money on roaming.
City Maps 2GO
One more app with detailed offline maps of most cities. The principle is the same: choose a country, a city/town, and download the map you need. Every user has an access to 5 free maps he/she chooses. You may invent a walk and look for sightseeing you need.
Triposo
It's a travel guide through about 8000 directions that includes brief information about a city/country; maps; a database of hotels, restaurants, sightseeing and shopping malls. Every object and its location can be instantly found on the map. Besides, this app allows you to choose a local tour or entertainment and order it (but on the Internet). Even in spite of the fact that the hotel room can't be booked without the Internet, it's a great chance to find something hereabout and look through the variants.
Maps.Me
MapsWithMe
These offline world maps offer choosing the required place on the map and loading into your phone or tablet. Use it during your travel without the Internet access. The app runs rather fast. About 6 000 000 people all over the world use and trust it. The official web site states that the app is available for all popular devices. You will be able to find not only big cities and famous towns but also tiny villages and islands. A GPS system and a built-in compass will show the right direction even to a child. The auto-follow mode automatically shows the direction you are moving. You can also find any object on the map through the offline search. The app runs really fast showing its maps in a really detailed manner. Impressed? Trust but verify.
XE Currency
An offline currency exchange will come in handy during the foreign shopping. Update the rate of exchange at the hotel and use the app when on the way without the Internet.
TouristEye
This app not only provides you with offline maps but also offers enthusiastic tourists an advice list: now you can make a clear choice about night out plans in one or another city. Quite a good basis of where-to-go ideas and what-to-see tips.
IndianRailway Offline TimeTable
India is an attractive destination for people all over the world. And the app will surely be useful for travelers around this country. Its train timetable was developed to facilitate your efforts while staying out of home. The route creating is applied.
Hungry Pet
Hungry Pet
If you travel with a pet, don't forget to get this application. It helps to identify whether this or that product is innocuous for your cat and dog. Besides, when connected to the Internet, it's a matter of several seconds to find the nearest animal clinic or a drugstore if your 'family member' ate something not fresh.
MapMyRide
A useful application for those who prefer traveling by bike. It helps finding routes in different cities or towns and create your own tracks. Moreover, MapMyRide takes care of your training plans by offering to follow a fixed schedule. You can complete the plan whatever you like.
Big Truck Stops
Can't choose an app for a car trip? Here it is! Find the nearest parking, service stations, filling stations and so on, that can stand you in good stead on the road.
Urbanspoon
Urbanspoon
Urbanspoon is a brilliant information storage of the USA, Canada, Great Britain and New Zealand restaurants. It counts more than 1 000 000 snack bars, pizza bars, coffee houses, etc. You can easily pick the lunch place watching the rating, cuisine or their convenience on disposition.
Rail Planner App
An app for unforgettable Eurotrip was developed for travelers who get Eurail and InterRail trains. You can easily find the nearest station, trains departure schedule and majority of European cities maps.
All these apps will become the irreplaceable helpers for travelers in places where the Internet connection is impossible.