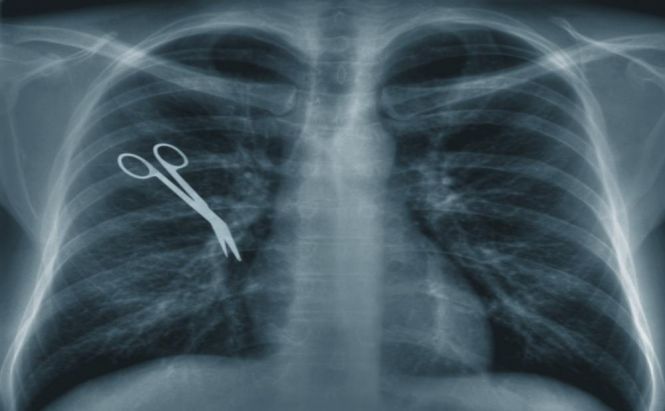 A Mobile Phone Was Left Inside a Patient
Unfortunately, this is hardly a hilarious joke. The gynaecologist from a private hospital, Jordan, was charged with accidentally leaving a mobile phone inside a patient's stomach during a Caesarian section.
Hanan Mahmoud Abdul Karim, age 36, was taken to hospital for a C-section on the 24th of April. After delivering a baby, the happy mum returned home where caring relatives observed her stomach vibrating.
Karim experienced severe pain and her mother brought her back to the hospital where the patient was examined but found no real help. Karim had to consult the doctor in a public hospital, Amman, where X-rays showed a mobile phone inside her stomach. The medics performed a surgery and took out the foreign object.
Sure, this spine-chilling case has sparked a massive public and political outcry in the Jordanian government. Legislative officer Salim Al Bataynah even appealed to the parliament to quit: "In countries which show respect to their nations, following such scandals, governments usually resign. The parliament should show responsibility and be on the level of the case".
The alarming statistics indicate that there are about 50 million in-patient procedures per year and surgeons tend to leave foreign objects inside a patient's body in every 6000 surgeries.