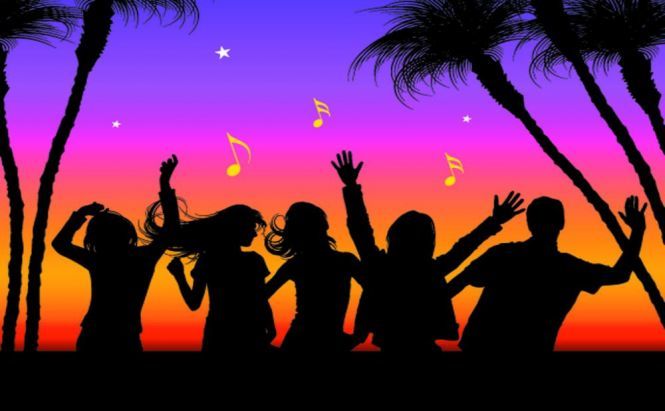 All-Ages Party Games
Indeed, none noisy and lively party does without competition as it helps to create the right atmosphere and doesn't let you get bored. Here is a list of entertaining Android, Windows, and OS X apps for almost any celebration: be it a child's birthday, a Christmas party, or a family dinner.
The apps like Karaoke are also good for jolly crowd, close friends (to the point, inReverse is a good one – with reverse playback). But sometimes there are guests who don't know each other or a deep lull hangs in the air. Here is a chance to load one of already prepared hidden surprises to calm the situation. Make your party unforgettable by getting prepared and involving as many participants as possible. Your guests will laugh a lot and take heaps of memories away home.
Family Feud
Family Feud
I've never experienced anything similar before. This app is perfect, I would say. I mean it's a perfect mixture of emotions and thought. The essence of the game is competing of two teams in responding to survey questions having been asked to 100 people before. The more people answered like you, the more points you get.
There is a time limit when thinking and you also need some promptness in quick pushing the button to pass ahead your adversary. You can also play home alone against the 'machine'. Just choose the necessary mode before starting the game.
The game is full of emotions as you always get absolutely unpredictable and unexpected questions. It's also a good chance to improve English skills. Be brave enough to get started the game and strong enough to stop afterwards. The game is aimed at all-aged folks.
Available for Android / Windows Phone / iOS
Monopoly
Monopoly is a strategic game where you present yourself as an entrepreneur and purchase houses, hotels, casino, cinemas, and so on. Well, you get 'your own' spaces from that very moment. If rivals step on them, they have to pay a cash tax to you. The moves amount is estimated by the six-sided dice. The goal is to achieve all adversaries bankruptcy.
The game is a copy of a board game that doesn't lose its popularity up to now. The difference is that it's much easier to keep it in the device/computer than drag it everywhere. It's not very easy to understand for children, but to entertain them as well, let them throw the dice.
Available for Android / Windows Phone / iOS
Jeopardy!
Jeopardy!
It's one more beloved game based on a popular TV-show. It's not surprising that it runs just like a TV version. A quiz competition will certainly show who is better prepared for demonstrating basic knowledge.
A characteristic feature of this game is questions/answers representing. They are supposed to be given in narrative and interrogative manner respectively. The contestants are fully involved in game process, so they don't have time to sing the blues.
Available for Android / Windows Phone / iOS
Heads Up!
It's not necessary to get acquainted with all guys sitting around you. To fill in the pause, open the app called "Heads Up!", and it will choose the name (or the title may be) for that jolly crowd in the corer. This fun clue includes 7 decks with unique rules or theme.
The goal is to guess who you are without seeing the sign. Everyone around should help you without saying or rhyming it. You never know what is written on your forehead and you always try different variants. The additional packs come with in-app purchase. Play with grandparents and children – it's fun!
Available for Android / Windows Phone / iOS
Reverse Charades
Reverse Charade
Divide the guests into several teams (according to the general amount) and press the Start button. First of all you will see shock in the eyes. But then everyone is supposed to stop feeling too shy and start the battle. The point is to guess one by one what all together from the opposite team are trying to imitate as a whole.
One perfect thing makes the game interactive: the clues require teamwork as it's not easy to imitate 'Wedding', for example. You will like it, don't waste the time. Try it now.
Party Dooddles
This app requires 4+ age, so gather your family and get started! Don't be afraid of drawing skill absence. It is aimed at funny clumsy pictures, just like yours! Party Doodles shows a virtual chalkboard where you are supposed to create masterpieces with colorful and thick/thin chalk pieces.
The ease of playing is supplied by the prepared cards that will ask you to draw this or that object in particular genre and picked difficulty level. Read the rules for all to hear and don't keep off the party merriment!
Available for iOS
Akinator the Genie
Akinator the Genie
And finally here is a guess game for fun. There is a strong feeling that Akinator reads your thoughts as it is able to guess what character you bear in mind. OK, in order. First of all you think of one character (real or invented) and it will tell you the name after posing just a few questions. Challenge? For sure!
Download the game and amaze everyone around. It is really impressive. Try to guess the mechanism it works at. As for me, the developer is genius. Maybe that's why the main character is a genie.
Available for Android / Windows Phone / iOS
P.S. However, if you are a lazybones and don't like to get out of bed, don't hasten to close the article page. Here are some links for you to spend time quietly and entertain yourself.
Hangman
A funny word game to take some time. It's very popular among all ages: pupils, students and adult people play it with pleasure and are glad to find some time to wake up the head. The game is available for Android, Windows Phone and iOS platforms.
Funny Test
Funny Test
This question app will help you show your knowledge in different areas. The power of thought moves you forward to the cherished goal. Find some time to test the app, it kills time skilfully. Available for Android / Windows Phone / iOS.
Millionaire
Try to gain your 1,000,000 in popular game by answering hard questions. The app offers a great amount of complicated questions that sometimes can sometimes catch you flat-footed. Download the app right now via Android, Windows Phone or iOS.
If you have any addition to offer to complete this list, please feel free to note it in the comments section.