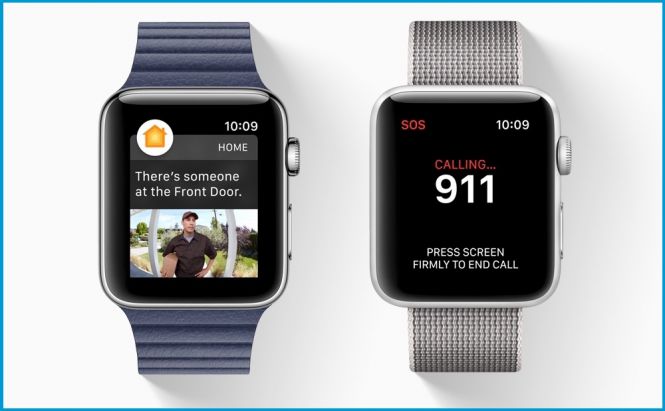 All you need to know about Apple's new watchOS 3
The third edition of the watchOS is finally available for those who own and love the Apple Watch media device. This operating system is packed with a wide range of new features and works a lot faster than its previous editions. Now you can easily make emergency calls with a push of a button, use the Pay tool to make quick in-app purchases, use the Apple watch to wake up your Mac, control the lights in your house, and much more.
Speed was a much needed improvement for this operating system. Apple managed to offer its users a fresh and quick way to handle the apps from their devices. The operating system helps you launch and switch between apps almost three times faster than its predecessors.
Another great aspect is that watchOS now gives you access to a wider variety of "faces" and lets you easily switch between the themes (swipe to the left on the watch screen). Other features include handwriting recognition, easier UI, Control Center tool, and many others. Not to mention that the operating system lets developers to create native apps by using its built-in graphics or media tools. Some Apple Watch users say that this is the best operating system edition so far because of its useful new features and improvements.
If you want to learn more about the Apple Watch, you should check these stories: "New Apple Watch app knows when you're happy or sad" or "Apple finally launches WatchOS 2".