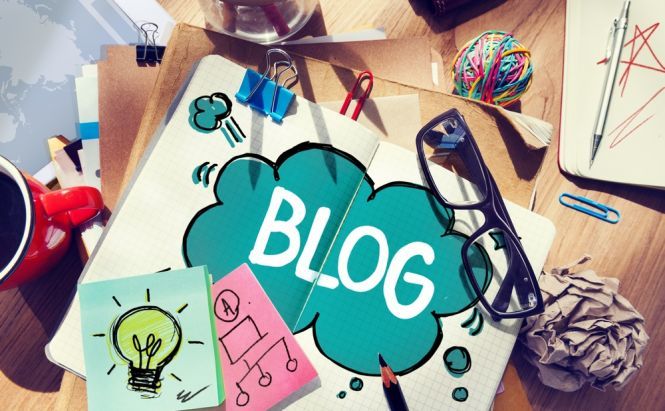 Blogging platforms available for free
I'm not sure many of you would call blogging the hobby of the century, but almost everyone, I suppose, would agree on the huge popularity these colorful personal web pages are keeping today. Millions of people over the globe enjoy having a blog 'cause such a convenient online platform helps them be their-own-life journalists, forge a friendship with like-minded people, express creativity, and even transact business. If you got captivated by those opportunities and finally decided to try them out, read the article about the most popular platforms to start blogging for free and choose the one you like the most.
Tumblr
Tumblr
Tumblr is probably the easiest blogging platform to start with. Being the mixture of Instagram and Twitter, it perfectly meets the micro-blogging needs. Here you can share content of different types (photos, GIFs, videos, infographics) on various topics (TV shows, jokes, fashion, art, and so on). Besides getting pleasure from the Tumblr functionality, you enjoy its design as the platform offers a great number of original themes to make your blog beautiful. Tumblr also enables you to follow other people's blogs, chat with friends in a chat mode, manage multiple blogs at once, and share your posts from any mobile device. That all is very convenient! If you're ready to start a blog in Tumblr, you need a few seconds to sign up, a couple of minutes to choose a type of your post (text, photo, quote, audio, etc.), input your content, and press the Publish button. Your first post in the blog is ready!
Put anything you want here on Tumblr.
Edgee
Edgee
Edgee is a content creation platform that also functions as a micro blog. It lets you combine a chosen text, images and media into a standalone page and share it with others on the favorable social networks. The interface of Edgee is not overloaded with extra elements and looks elegant. After you add the basic information about yourself, you are offered to fill the space of your blog with three types of files: links, images, and text. With the help of links you can repost a Twitter quote, an article, a song from SoundCloud, a video from any popular video-hosting site. Each "unit" of the content you should set in one of the four sizes available: it helps organize the information in a more appropriate way. Edgee is not just a platform for self-expression, it aggregates interesting blogs and thematic compilations which can be very useful for you in the personal and professional context.
If you're curious, sign up for Edgee.
WordPress
WordPress
WordPress is definitely more than a blogging platform. It is a content management system (CMS) which allows you to create and manage your own site instead of publishing posts on already existing web pages. It may look a bit bewildering at the beginning, but WordPress can really be used by inexperienced people. This blog-hosting site is highly flexible, scalable, and intuitive. As a user, you have the option of building a WordPress-hosted blog at WordPress.com or creating a blog on your own server and domain using WordPress.org (highly recommended). The last variant is not free, but if you plan on making money as a blogger or a freelancer, then a self-hosted WordPress site is a great long-term investment. The described CMS offers a vast array of paid and free custom themes and plugins making WordPress almost completely customizable.
Get creative freedom with WordPress.
Blogger
Blogger
Blogger is one of the first blogging platforms. It is developed by Google and to start using it, you should sign in with your Google ID. Blogger is famous for its stability and monetization due to Google's support and the Google AdSense service. Also, Blogger is mostly oriented towards text writing and focuses on simplicity. So, if you want to share your thoughts and stories in a most conservative way and not to spend much time dealing with complex blogging rules, Blogger is what you actually need.
Be a blogger if you want to.
Weebly
Weebly
Weebly is a web-hosting service that features a drag-and-drop website-creation system. This system is surprisingly easy and helps you quickly create new pages. However, blogging is also a part of the service and you get access to customizable layouts, a bunch of free themes and templates, different sharing features, and much more. Weebly offers you amazing widgets and media options to transform your blog into a bright photo journal, video diary, literary review, or anything special and unique you want from your blog.
Easy blogging starts with Weebly.