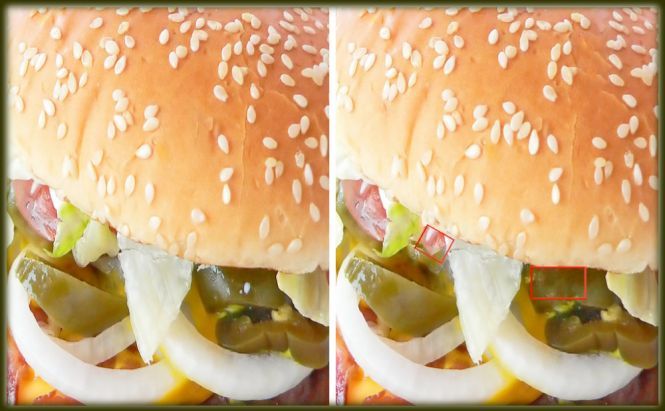 Diff tools for Windows and Mac
Students write essays. Developers write code. Authors write stories. Editors write columns. Everyone does their own job. Yet, they are all bound by the same requirement – their job should be presented in a printed format or in soft copies. It is also obligatory that someone should check final texts and correct the mistakes. It might happen that a person who proofreads your paper changes a source text and doesn't mark it in any way. As for developers, they should track any changes all the time to see what's been modified. The point I'm trying to drive home is that you shouldn't underestimate the programs from the list below, which were developed to show the changes between two versions of a file: before and after correction.
Windows
ExamDiff
If you work on Windows OS, I suggest that you try a trial version of the ExamDiff program. It lets you easily load two versions of the same file to compare them automatically. The tool lets you make visual file comparison and see changes easily since it provides a lot of useful features and operates flawlessly. With this piece of software, there is nothing more convenient to review a document changes or reread code lines.

The program is a great helper for developers since it goes as a part of a suite which also includes FtpVC (a version control system to continue remote software development via the Internet). Among multiple supported options the most remarkable ones are useful Drag&Drop, intuitive Navigation&Search and full customization.
Visual reproduction is the forte of ExamDiff and such-like programs. The well-known UNIX DIFF is the default file format of the tool which lets developers have finger on the pulse of the program functioning process. ExamDiff is a very handy tool, but only if you are hip to programming. If you are interested in more functions, you should acquire the Pro version of the program for $34.99. In case you don't know a thing about that odd word [programming], scroll down to find a tool for ordinary users.
Mac
Kaleidoscope
Mac users and developers are in need of verifying edited texts as well. It wouldn't go amiss to mention that the program can differentiate not only between text files but also between images and folders as well. The website state-of-the-art interface is very impressive since it is designed in a high-tech manner. It's easy to navigate through – I say this as praise for the developer. The file comparison app trial you download from this fantastic website is on a par with it and shows all sides and opportunities of the full app.
The tool's slogan is mainly aimed at developers since it runs as follows: 'Whatever you write, your first draft is never the last. Spot changed text quickly and merge instantly'. Kaleidoscope is really a well-readable diff app. It will surely speed up the checking process and permit you spot the differences without any problems.
What I can say to summarize the aforementioned thoughts is that Kaleidoscope is a perfect app to enhance the workflow. You are offered to buy the full version for $69.99 which is definitely worth trying. In case you don't know a thing about that odd word [workflow], scroll down to find a tool for ordinary users.
Windows&Mac
Araxis Merge
Now, very important information for those who scrolled down to find something worthy. First of all, I'd like to underline that Araxis Merge provides almost endless amount of features not only for developers but also for ordinary users who don't have a knack for programming. That's why I suggest you visit the Araxis Merge official website and read about extra functions by yourself.
The program/app offers a cross-platform license and comparing big files like 100MB and larger. Besides that, it provides you with Retina and archive files support. The Two-way text comparison is for fast identifying removals, changes or insertions. Not only text files may be compared, but different types of images as well (e.g. which pixels have been modified).
As for the syntax modifying, it's automatically highlighted with a built-in mechanism. Use bookmarks or comments to annotate future or supposed changes. The program/app also informs you of the number of changes identified during the scanning process. The last things I'd like to mention are the availability to drag and drop files from your Windows Explorer or OS X Finder and to print final results preserving all important changes and footnotes.
I hope developers had a chance to pick up some useful information while authors have derived some knowledge to diversify and simplify their creative activity.