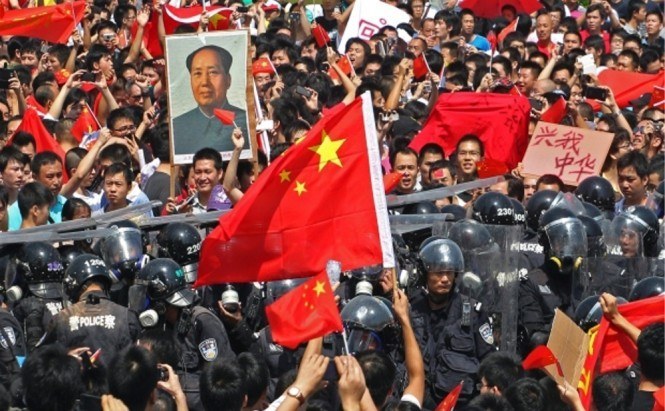 Factory Lines Are Affected by the Land Deal Consequences
What comes after the land deal is signed depends on where this land is located and who buys it. As the latest news show, one purchase may lead to severe results, which we see in China.
The Land That Caused the Issue
The Islands, called Senkaku Islands by Japanese and Diaoyu Islands by Chinese, were recently bought by the Japanese Government from a private owner. This island group is one of the many which cause strained relationship between the two countries. Geo-strategic motivations are what arise the conflict about the territory. At the moment, these lands are not only interesting because of fishing zones, but are said to have mineral and gas resources, not speaking of possible military domination over the territory.
The After-Deal Effect in China
The act of buying the lands in question by the Japanese government resulted in demonstrations and sabotages of assembly line operations in Japanese companies over China. Three of four existing Panasonic factories, two of which were attacked and one sabotaged, and the Canon one will be closed for several days because of the disorders.
The same issues touched upon other companies, not only the tech giants, but also shops, restaurants, diplomatic buildings, etc. For example, Mazda, Mitsubishi, Yamaha are suspending operations at their plants and factories. 30 of 35 stores of Japanese supermarket Aeon were closed. This list of the affected companies is far from being full.
Yet, Reuters drive our attention to the fact that there is no talk of Japanese firms withdrawing investment from China. Still there is a believe among experts, that anti-Japan sentiment could make companies rethink their investments in the longer term.
The Officials' and The Press Reaction
The Chinese officials remain silent upon the matter, yet the official Communist Party newspaper, People's Daily, as cited by TechCrunch, note that if the decision taken by the Japanese government is not reconsidered, they should fear economic sanctions.
What will the results for the both countries be, and how will the Japanese government decision affect the relations between the countries, we will be able to see in the nearest future.