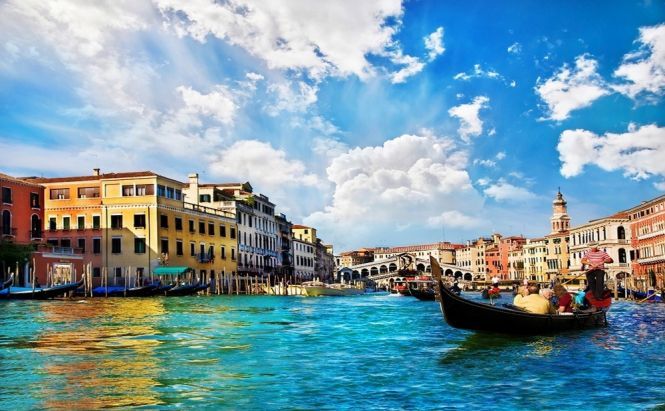 Traveling is Always a Good Idea
Summer is coming soon and we all feel inspired. We hope to start caring more about health, spend quality time with our friends and relatives, have an opportunity to relax, learn something new, and definitely have fun. Traveling may be the best solution for all these expectations. In this article I'm happy to represent you with some free web services of different kinds that will help you get prepared for a future trip.
DoYouNeedVisa
DoYouNeedVisa
The developers of the DoYouNeedVisa service haven't just collected the information about the visa policy each government implements but also ranked the countries in accordance with their cross-border rules, that is how strict these rules for a tourist are. So, Passport Ranking on their website shows how many countries you can visit without a prearranged visa and how long stay there having just a Canadian/Brazilian/French/Japanese/etc. passport in your bag, and Border Ranking demonstrates whether a chosen destination is a friendly and hospitable place to visit.
To study traveling requirements of any two countries, you should access the main page of DoYouNeedVisa and find the Trip Information section. Here you answer the simple questions "Where are you from?" and "Where are you traveling to?" and the necessary details appear soon.
Importantly, the team of this interesting service hasn't forgotten to provide users with contact information of diplomatic corps. Phone numbers, addresses, and map locations of many embassies and consulates are presented on the website. Also, if you have any questions about your future trip, you may ask for help on a special page.
Vamo
Vamo
Vamo is a perfect multi-functional web service for those who want to discover a new place in detail and organize the whole trip in one place. When you choose a country or city from your wish-list and type its name in the search line, the Vamo system offers you all information you might need: from plane tickets and hotels to weather forecasts. All users of Vamo can share their experience and vote for different traveling aspects, so you won't be misled by advertisements of tourist agencies and your future decision will be based on real opinions.
The website also arranges for you a number of sample itineraries, the journeys that combine visiting more than one city and/or country. The itineraries are made so professionally that are able to please even a fastidious person.
If you don't know yet where, what, when, how long, how much, and other things about the upcoming trip, use Vamo with its intuitive interface and enjoy the opportunities the website offers you.
***
In my article I would also like to mention, probably, not so essential but intriguing tools. Hotel my phone is an application for iOS and Android smartphones that lets you borrow a friend's phone and use it as your own, for example, in case the phone's battery has run out. What to pack is a web service that makes the process of packing your clothes, documents, camera, etc. less stressful and more pleasant. When you choose the parameters of your vacation and click the Pack Now button, the service generates a special list with all the necessary things.